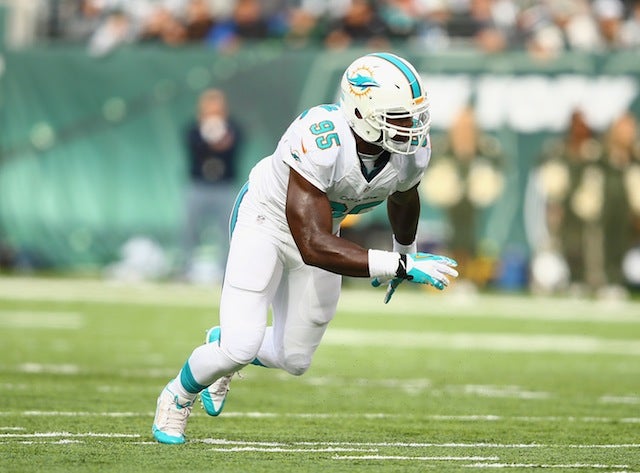 The Friday afternoon news dump is a tried and true tactic for any organization looking to get some negative press in and out of the news cycle as quickly as possible. With tomorrow being a holiday and most of America already checked out for the long weekend, the NFL decided to unleash a classic news dump.
First they let us know that Dolphins defensive end Dion Jordan, who looks "as if he took an air pump and plugged it into his arms and shoulders this offseason," will be suspended for four games for testing positive for PEDs.
NFL announced Fins DE Dion Jordan suspended 4 games for PEDS. That's quite an offseason they're having in South Florida. Yikes

— Jason La Canfora (@JasonLaCanfora) July 3, 2014

Then came a season-long ban for Colts wide receiver LaVon Brazil:
And… #Colts WR LaVon Brazill is suspended without pay for at least one year for violating @NFL Policy & Program for Substances of Abuse. Wow

— Ian Rapoport (@RapSheet) July 3, 2014
You get a suspension, too, Rokevious Watkins!
#Chiefs OL Rokevious Watkins is suspended for the 1st 4 games of 2014 for violating the NFL Policy and Program for Substances of Abuse.

— Ian Rapoport (@RapSheet) July 3, 2014
And yet, the league held back on Josh Gordon:
Josh Gordon's appeal hearing has been set for late July, but a deal could be negotiated before then http://t.co/Nbez45DlD5

— ProFootballTalk (@ProFootballTalk) July 3, 2014
What a tease.