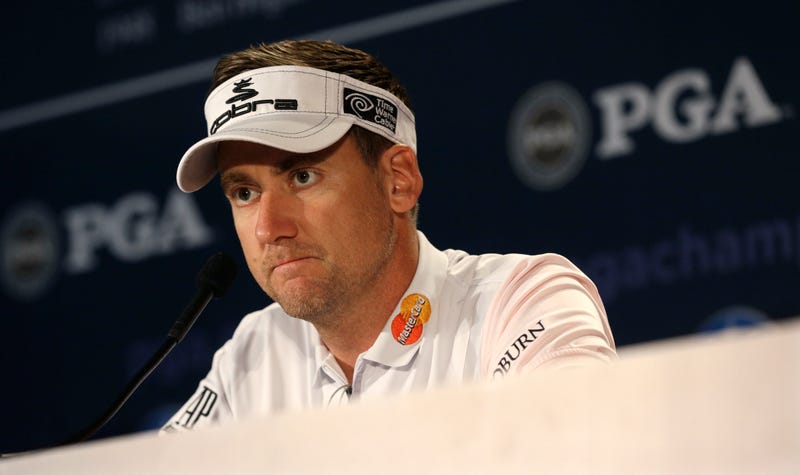 Earlier this month, Ian Poulter blasted spectators who yell out "Baba Booey" and "mashed potatoes" and the like during players' backswings, calling them "bellends" and expressing a desire to "tazer every muppet who shouts out something stupid." Golf fans naturally took this as a challenge.
This weekend Poulter is at Liberty National for the Barclays, and if he wanted to avoid the type of person who makes Howard Stern references, he probably shouldn't have come to Jersey City.
The good news of today was only 1 donut shouted out Baba Booey and he was swiftly removed from the premises.

— Ian Poulter (@IanJamesPoulter) August 23, 2013
But even the internet is a battleground for this struggle between titans.
Twitters finest creation the wonders of the block button. BLOCK BLOCK BLOCK. It so therapeutic and relaxing. BLOCK BLOCK. Night all

— Ian Poulter (@IanJamesPoulter) August 23, 2013
A PGA Tour spokesperson confirmed that "a fan was removed for disrupting play as he yelled during Ian Poulter's backswing." You win this round, Poulter. But you can't miss the cut and hide forever.