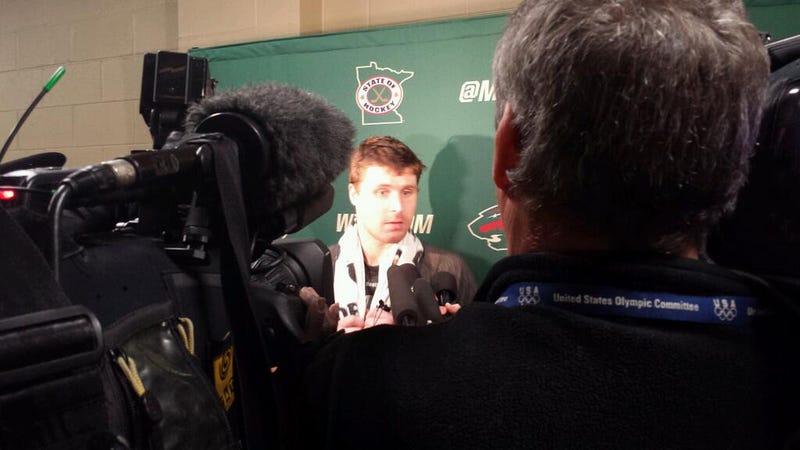 The Bryz Show has moved to Minnesota, and is likely to get his first action this weekend. At today's media's scrum, the usually expansive Bryzgalov was not so eager to play along.
From Michael Russo of the Star Tribune:
Q: How much are you looking forward to starting Sunday?

A: We practice to play in the game.

Q: How excited are you to play in front of the home fans?

A: Yeah, sure.

Q: Feel more comfortable in practice?

A: Yeah, better and better.

Q: Any superstitions or routines?

A: No.
I can't imagine why Bryzgalov might be wary of reporters.