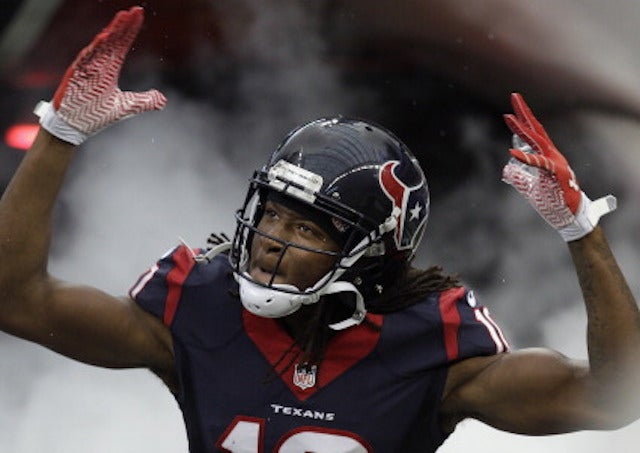 About an hour ago, Texans rookie receiver DeAndre Hopkins sent out an Instagram video—shot first-person—of someone stroking a penis. Oops.
It was quickly deleted, though the comments are still there and pretty great. One reader grabbed a screenshot: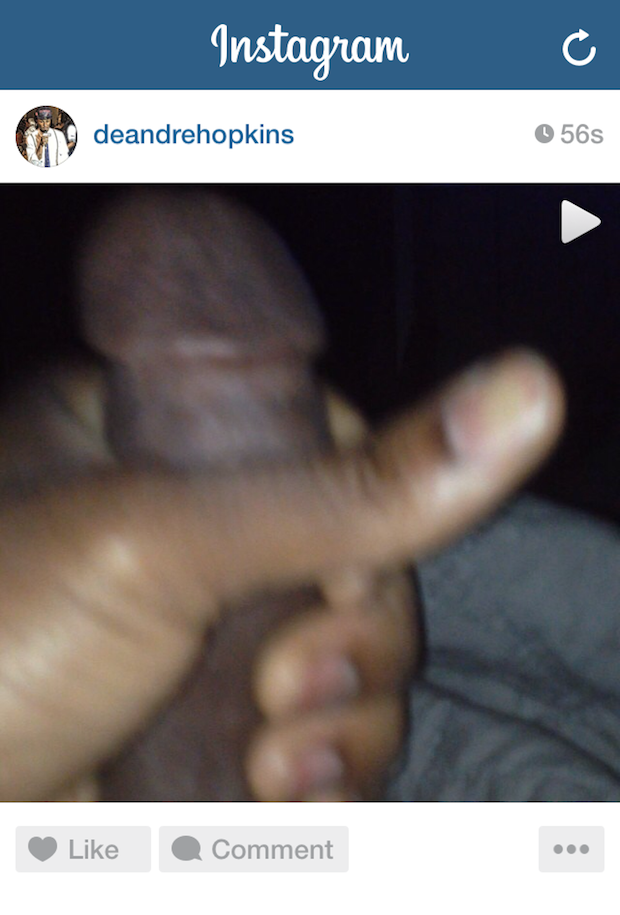 ---
A few minutes later, Hopkins's Twitter account offered an explanation:
Instagram was hacked , this is his girlfriend he's in meetings with no phone , have some respect ppl

— Deandre Hopkins (@Nukdabomb) November 13, 2013
Which is funny, because no one has ever hacked a social media account just to post a penis video, let alone immediately delete it.