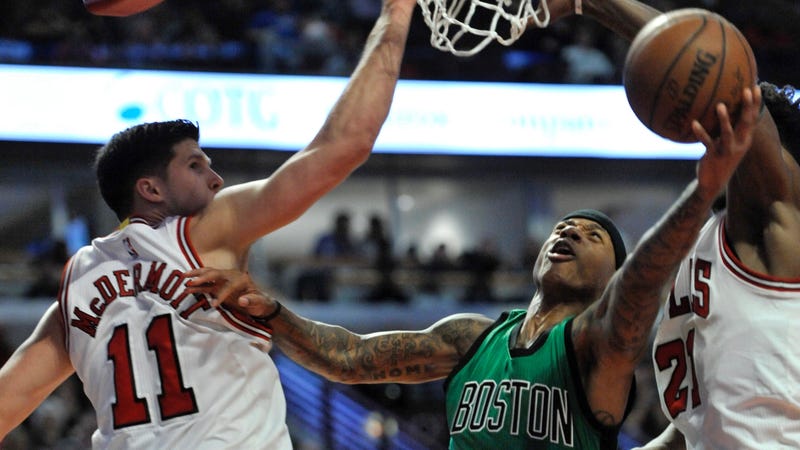 One of the big subjects of talk around the NBA these past few weeks has been LeBron James's workload. And with good reason, too: LeBron's 32 years old now, with a hell of a lot of basketball miles behind him, and as the past two seasons have shown us, the Cavaliers' title chances correspond pretty directly to his health and freshness.

Meanwhile, the Boston Celtics—the guys right behind LeBron's Cavs in the East standings—are dealing with a similar issue, concerning a guy who's not much more than half LeBron's size. Namely, Isaiah Thomas needs some damn help.
The Celtics lost an eminently winnable game last night, to a miserable, dysfunctional, banged-up Chicago Bulls team forced to start the extremely hapless Michael Carter-Williams and Jerian Grant at the guard spots. Thomas was terrific, as usual: 29 points on 18 shot attempts, including 11 points in the fourth quarter. If you want to point out that the result hinged on a somewhat questionable foul-call on Marcus Smart with less than a second to play that essentially gave the win to the Bulls, fine. On the other hand, the Celtics may very well have won comfortably had their non-Isaiah Thomas starters done more than equal his point total between them.