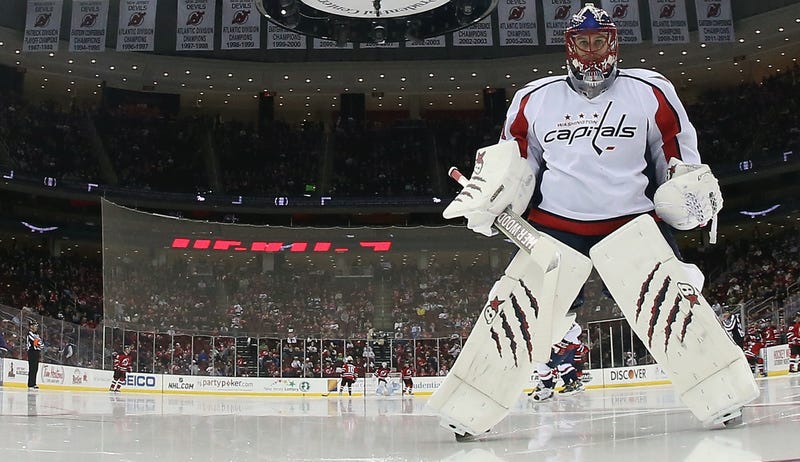 Tonight's Caps-Blues game sees a matchup between the West's best team and a club that's all but eliminated from playoff contention, one notable only for Washington goalie Jaroslav Halak's first chance to face his former team since being moved at the trade deadline. Except—Halak apparently wants no part of the Blues.
Oates said Halak told coaches he wasn't completely comfortable facing Blues for the first time since the trade, so they're going with Holtby

— Katie Carrera (@kcarrera) April 8, 2014
This is odd, and not just because as recently as yesterday afternoon Halak sounded pretty excited about facing his old team. Yet it's not unheard of. St. Louis's new goalie Ryan Miller was hesitant about going up against the Sabres earlier this month (and sat that night out). Goalies are notorious headcases, and Halak is reportedly a weirdo among weirdos, and the less you ask them to explain their thought processes, the better.
But everything about the Caps is off right now. They're a disappointment of a team with a rental goalie and a coach starting to feel the pressure, and it sure as hell feels like Adam Oates just threw Halak to the wolves. Blame Halak for begging off a literal must-win game (not that it's likely to matter), but blame Oates for carrying on with a nasty habit of shoving his players under the bus.