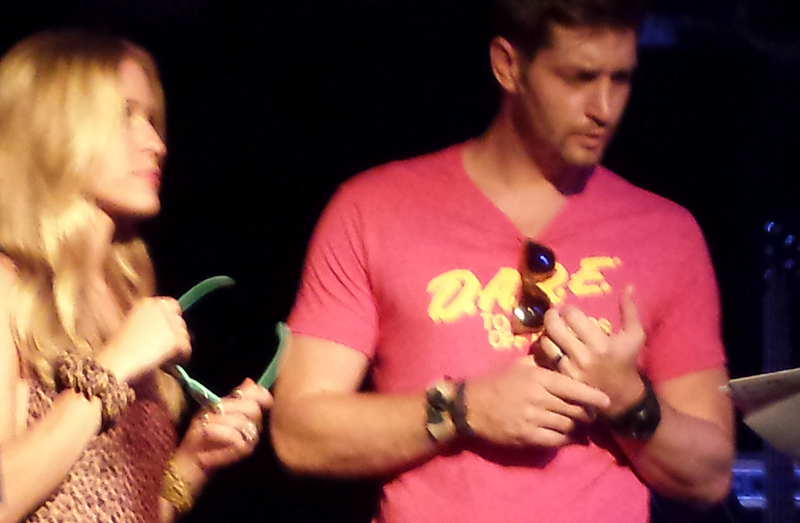 Jay Cutler and Kristin Cavallari threw an '80s-themed charity party tonight, and, as one would expect, Cutler looks ridiculous.
You can't see it in this picture from a tipster, but his shoes are a different color than his neon pink D.A.R.E. shirt, flourescent orange shorts, and pink-ish striped socks. Good thing you can see that in this picture:
Indeed. RT @espnchijon @xmasape You might enjoy this Cutler picture. pic.twitter.com/lR5GTgUYWg

— Drew Magary (@drewmagary) July 19, 2013
And these, too. Also, note that his sunglasses are a fifth distinct shade of the orange/red/pink spectrum. Yeesh.
The party is raising money for diabetes research through Cutler's foundation, in case you needed to know that Cutler was dressed ridiculously for some reason beyond the sake of dressing ridiculously.
h/t to Heather, Daniel