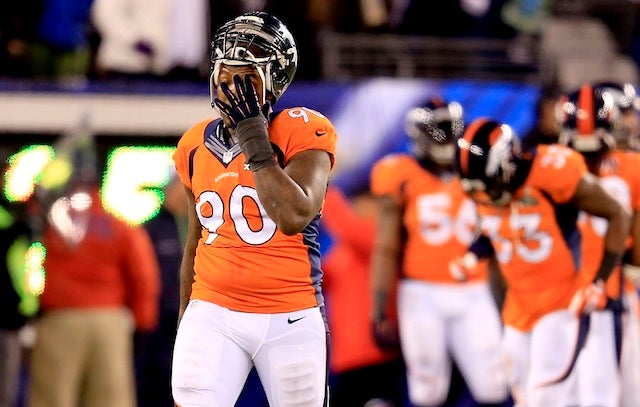 Broncos defensive end Shaun Phillips was understandably upset after his team got destroyed by the Seattle Seahawks in the Super Bowl, but he took to his Twitter account after the game to let everyone know that despite the loss he's going to be fine, mostly because he has a rad son.
Sorry we let you guys down. Messages like this is the I my thing that make me feel better. pic.twitter.com/e6FTuzw7LC

— Shaun Phillips (@ShaunPhillips95) February 3, 2014
It's official, all of human life has become a BuzzFeed post.