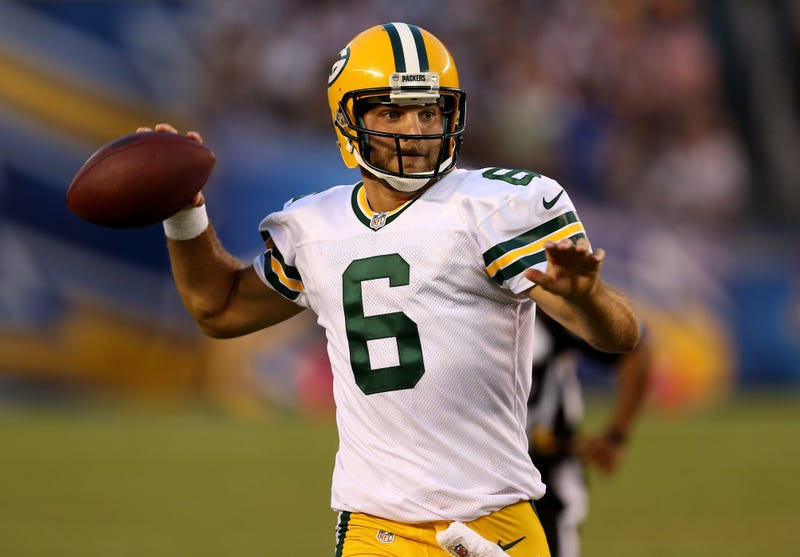 If a quarterback sits behind Aaron Rodgers on a depth chart for three seasons, does he somehow absorb part of his talent? The Jets will find out after signing Graham Harrell, per a Fox Sports 1 report.
Harrell was released by the Packers on Sunday after losing the backup quarterback gig to Vince Young. Now, he'll attempt to earn a spot on the Jets roster.
Normally, a team signing a nondescript quarterback like Harrell wouldn't be worth writing about, but we're talking about the Jets. The quarterback situation is a flaming pile of garbage on top of a mountain of worse, smellier garbage. Mark Sanchez is recovering from an injury to his throwing shoulder, and Geno Smith is looking horrendous. After those two options, the team has Greg McElroy and Matt Simms. Simms will most likely be cut when the roster's downsized to 53, and McElroy seems to just be hanging around, hoping no one notices he still works there.