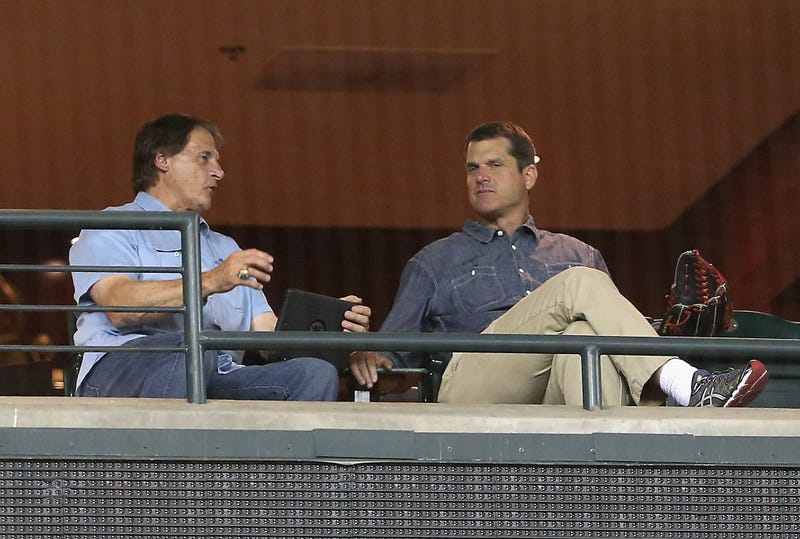 49ers coach Jim Harbaugh, in peak dad mode, took in last night's Diamondbacks game with Arizona exec Tony La Russa. Because of course Jim Harbaugh knows Tony La Russa.
It appears to be part of Harbaugh's western MLB tour. Last Thursday, he sat first-row at AT&T Park in San Francisco:
Harbaugh. #SFGiants game. Home plate seat. Glove. - http://t.co/wgamHhRKKo #HaboobBlog pic.twitter.com/a2i16tcJoz

— Arizona Sports 98.7 (@AZSports) July 5, 2014
There's that red-stitched glove again. Harbaugh was sitting behind netting, where he definitely didn't need to shag balls, so I'm thinking lucky mitt?
In Oakland on Saturday:
If you're wondering what Jim Harbaugh did last night. He was at the A's game. With a glove. Making a Harbaugh face: pic.twitter.com/w6vnc5FiuN

— John Breech (@johnbreech) June 29, 2013
I'll leave this to you. Is Jim Harbaugh's childlike fandom endearing? Or is Jim Harbaugh physically incapable of doing anything endearing?