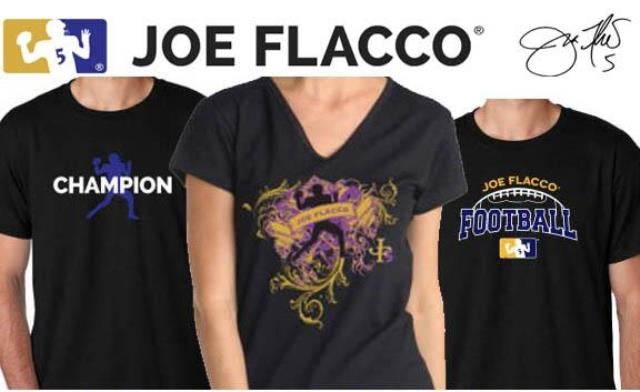 As we've discussed before, there is something truly endearing about Joe Flacco's willingness to present himself as the most boring man in the NFL. And if you don't think he's embraced his bland persona, please look upon the shirts pictured above, which are now available for purchase at JoeFlacco5.com.
I mean, just look at them! Could you possibly imagine a more boring collection of shirts? The one on the left looks like it was designed by a socially awkward sixth grader who received an assignment entitled "Draw A Football Shirt" in his art class. I love these shirts. I want all of them.
Oh, there's also this:
Joe's new t-shirts are now available on http://t.co/8YSls11cED Thank you Team Flacco pic.twitter.com/96Rb5ZtYQJ

— Joe Flacco (@TeamFlacco) August 26, 2013
Great tweet, Joe. Bless your boring ass.