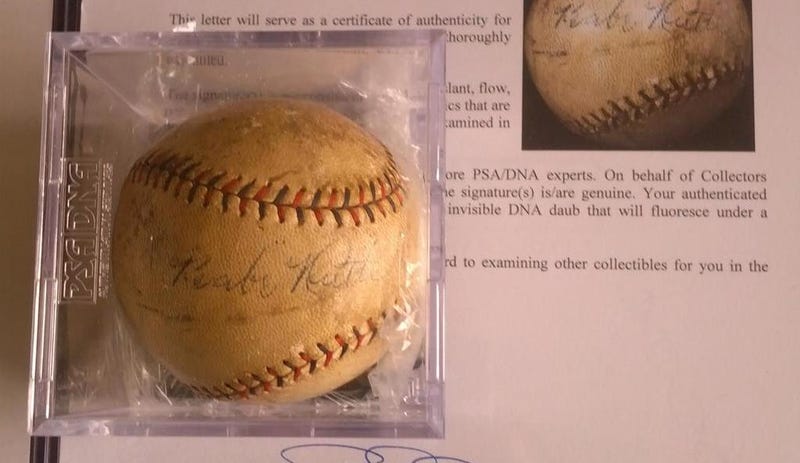 Save for a brief stint alongside Victor Martinez, John Lackey has worn No. 41 his entire professional life. But ahead of the deadline, he was traded to the Cardinals, who already had a No. 41 in reliever Pat Neshek. Favorite numbers don't come cheap.
On Aug. 1, the Cardinals announced that Lackey would indeed wear his preferred No. 41, while Neshek would switch to No. 37. So what did it take? A fancy dinner? A good-sized check? Cooler than that:
Huge Thanks to John Lackey for the incredible gift for changing my uni # pic.twitter.com/SFnuTh2d7x

— Pat Neshek (@PatNeshek) August 20, 2014
Of course it's entirely possible Lackey is like the kid from The Sandlot and has no idea who Babe Ruth is.