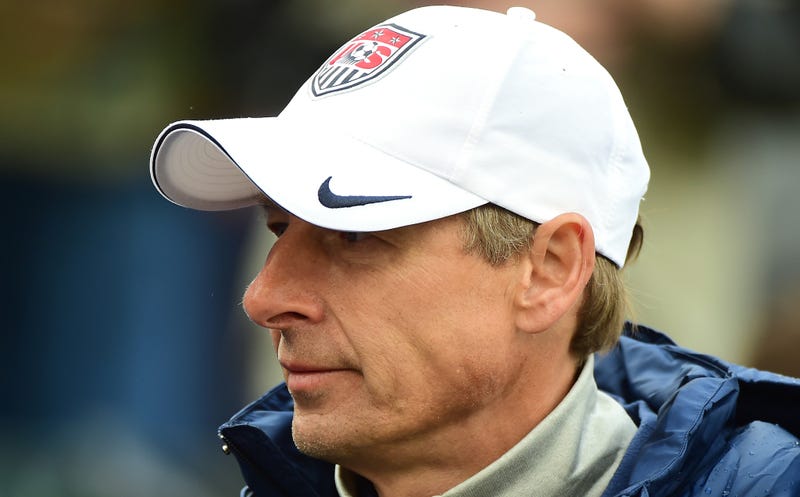 The United States Men's National Team will probably qualify for the 2018 World Cup in Russia. Yes, they are trailing Guatemala and Trinidad and Tobago in the Group C standings. Yes, they have played conservatively without the defensive ability to make that style work. A day after the U.S. got humiliated 2-0 down in Guatemala City, there is semi-legitimate worry that the Yanks will get bounced Canada-style before the Hexagonal round even starts.
They won't, but the team has regressed badly under Jurgen Klinsmann, and they need to fix a lot if they want to do anything at the Copa America this summer or the World Cup two summers from now. In this round of World Cup qualifiers, the team has three games left to catch Guatemala, Trinidad, or both, and two of those games are at home and the other is at St. Vincent, who is bad. Even with mangled Klinsmann lineups, you'd expect at least two wins out of those three games.
About those mangled lineups: For some reason, Klinsmann keeps playing Michael Orozco. This is inexplicable, since Orozco is bad and can't even find playing time for his club. Last night's backline of Geoff Cameron, Omar Gonzalez, Orozco, and Edgar Castillo had never played together before. Injuries left Klinsmann with few options, but he still managed to play multiple players out of position.
Mix Diskerud doesn't play defensive midfielder for NYCFC, DeAndre Yedlin doesn't play in the midfield for Sunderland, and Cameron doesn't play right back for Stoke. Klinsmann's pathology for tinkering with the starting eleven is one thing, but playing a new combination of players together in roles they're unfamiliar with is never going to work.