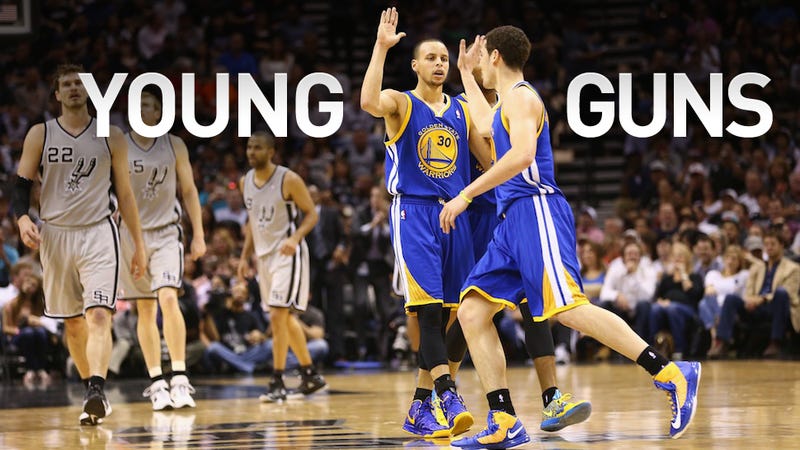 Game 2 goes to Golden State, on the backs of an unconscious Klay Thompson and some crucial makes from Steph Curry. If not for a once-in-a-decade San Antonio comeback, they would be up 2-0. They should be. But the what-ifs don't matter if one what-if is legit—if the Warriors, on the strength of their fearsome backcourt, are really that much better than the Spurs.
"I think for seven-and-a-half quarters, we've played better basketball than they have," Curry said.
This one had the feel of another collapse. A 19-point lead late in the third was cut to six with four minutes left. But Curry, who had a relatively rough night (7-20 shooting for 22 points, half his Game 1 total), scored five straight to seal it.