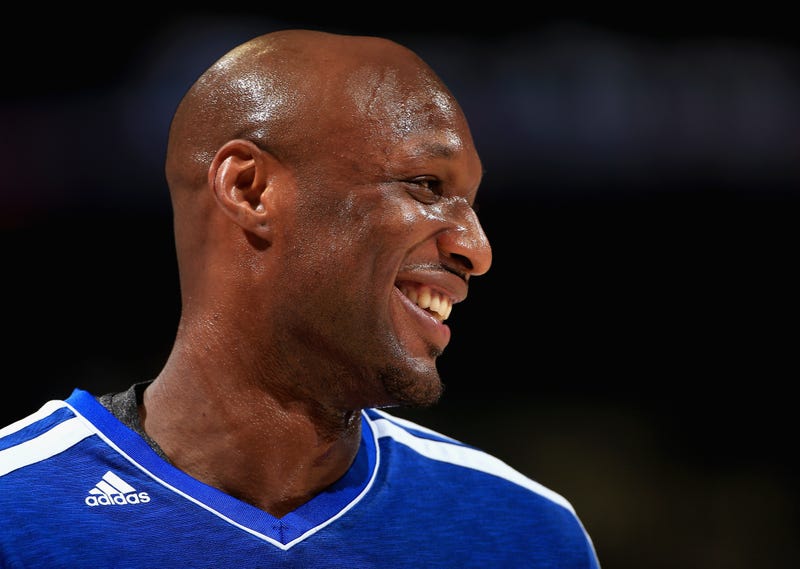 Like all right-thinking human beings, we like Lamar Odom and are rooting for him. So today's news ought to be viewed as a good thing, a sign things can only get better from here.
According to People (the celebrity tabloid of record—while TMZ and Radar may get things first, People makes sure its shit is nailed down before running with it), Odom has checked himself into a drug and alcohol rehab center. "He realized he needs help," the magazine's source said.
It's been the roughest of summers for Odom. Scattered, occasionally conflicting reports had him battling addictions to various drugs and/or prescription medication, and even went "missing" for a while. (His agent denied that.) Last week Odom was pulled over in L.A. and arrested on suspicion of DUI.