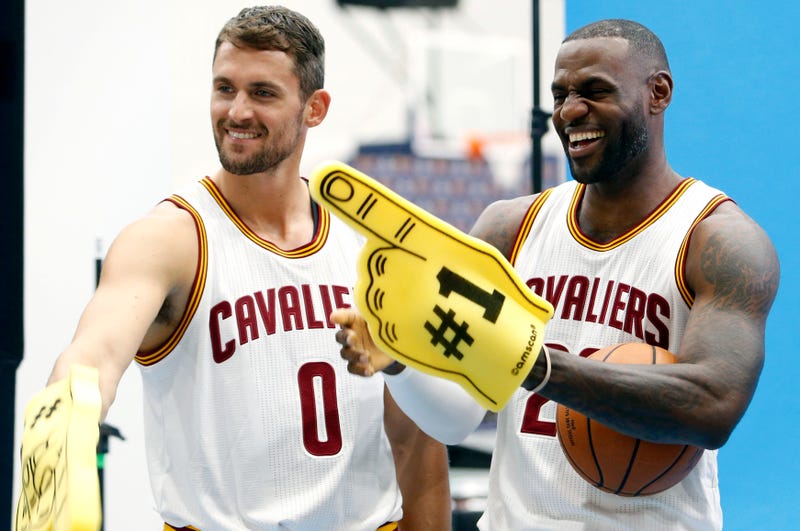 What do we know? We know Phil Jackson wants to move Carmelo Anthony before this month's trade deadline. We know player/coach/GM LeBron James wants the Cavs to make a move to get better ahead of another title push. We know the Knicks are big on Kevin Love, even though a Love-for-Melo swap doesn't really make any sense for Cleveland and all rumors about said deal have leaked via the New York side of the media equation.

We know that the New York Daily News has a sense of timing. Last night, during the first half of what turned out to be a wild Cavs OT win in Washington, the paper published a report from longtime MSG gadfly Frank Isola.
According to a league source, LeBron is the one pushing the Cleveland Cavaliers front office to acquire Carmelo even if it potentially means having to include Kevin Love in a deal, which is something Cavs management is opposed to doing.
This was quite the rumor, and it colored the entire rest of the Cavs game, which Cleveland only won—because the universe has a sense of humor—thanks to late heroics from both LeBron and Love. (Just for comparison's sake, the Knicks got humiliated by the Lakers and everyone made noises about a lack of pride and effort.)