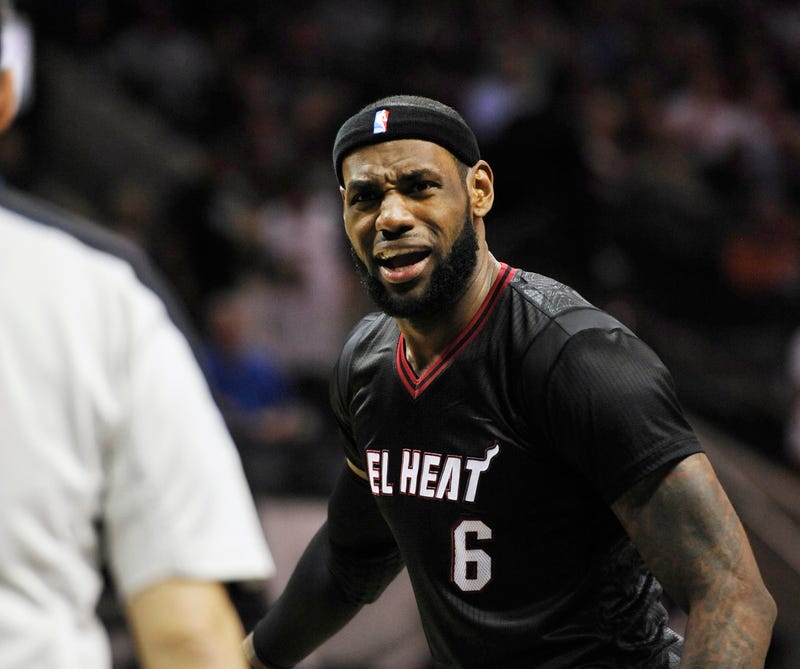 LeBron James was full of excuses, or maybe explanations. After a 6-for-18 shooting night, including 0-for-3 from three in a wire-to-wire blowout loss at San Antonio, James had a lot to say about things that weren't the Spurs defense.
Frustrated with the protective mask for his recently broken nose—the same one with which he scored 61 points on Monday—James flung it off during the first quarter, never to return. "I don't like it," he said afterward. "It's that simple." Not even a text message from his wife at halftime could convince him to put it back on.
Comfort was an issue all game. As part of the NBA's Latin Night promotion, James suited up in a sleeved "El Heat" jersey, and said it specifically affected his shooting form.
"I'm not making excuses, but I'm not a big fan of the jerseys," said James. "Every time I shoot it feels like it's just pulling right up underneath my arm...It's definitely not a good thing."
Players have been complaining about the sleeved jerseys all year, but whether it was a factor or not, James's shooting woes played right into the hands of a familiar Spurs defensive strategy.