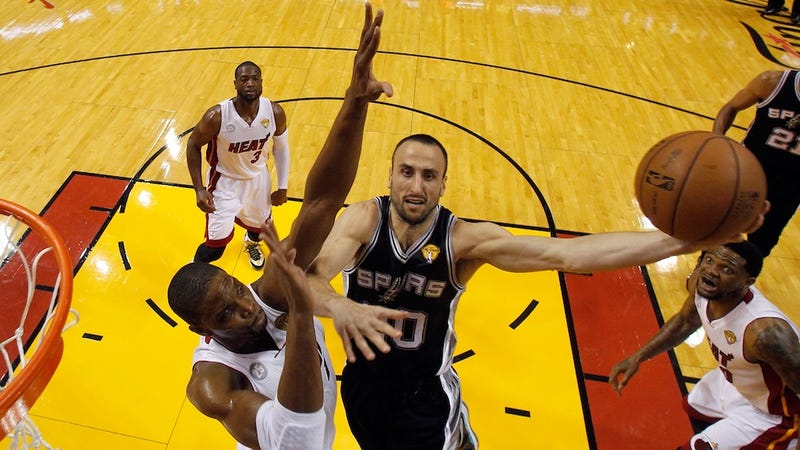 It didn't take long for the San Antonio Spurs and the Miami Heat to set the tone for Game 1 of the NBA finals. The game started with Mario Chalmers feeding a beautiful pocket pass on the break to LeBron James, who then sliced into the lane and dropped the ball off for an easy Dwyane Wade dunk. A few possessions later, Tony Parker and Tim Duncan ran a perfect pick-and-pop that ended with Duncan firing a touch pass to the corner, where Danny Green hit a wide-open three.
All of Game 1 was like that: crisp, clean basketball played by two teams at the height of their powers. The Spurs and Heat combined for just 13 turnovers and 24 personal fouls, and the rhythm and pace of the game had none of that herky-jerkiness that characterized long stretches of Miami's series against Indiana. It was such a well-played game that LeBron's 18-18-10 triple-double just kind of faded into the scenery.
Of course, the game had to end on its ugliest possession—Tony Parker's game-clinching shot, which he must've learned from his copy of And1 Mixtape of Desperation Heaves, Vol. We Lost Count. I guess 47 minutes of near perfection earns one dash of good fortune.