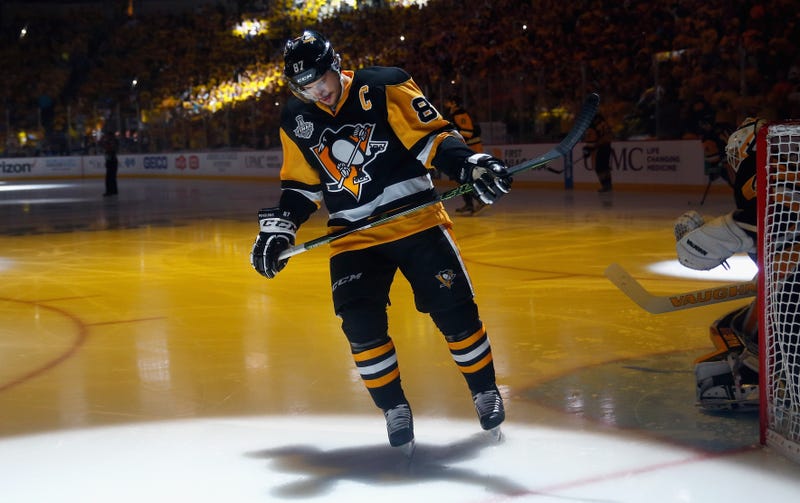 So, here's a subplot to watch as the Finals shift to San Jose. Sharks center Logan Couture on how Sidney Crosby has been so good on faceoffs through the first two games:
"He cheats," Couture said. "He gets away with that. He's Sidney Crosby."

Pressed for an explanation of Crosby's methods, Couture didn't back down: "He times them, and yet they don't kick him out for some reason; probably because of who he is."
Crosby has most definitely been on one: in this series, he's won 26 of 40 faceoffs and last night he took 17 of 24, including the one that set up the overtime winner. That's aberrant success—in the regular season, among anyone with significant work in the circle, Jonathan Toews led the league with a 58.6 faceoff win percentage; Crosby was at 51.7 percent.