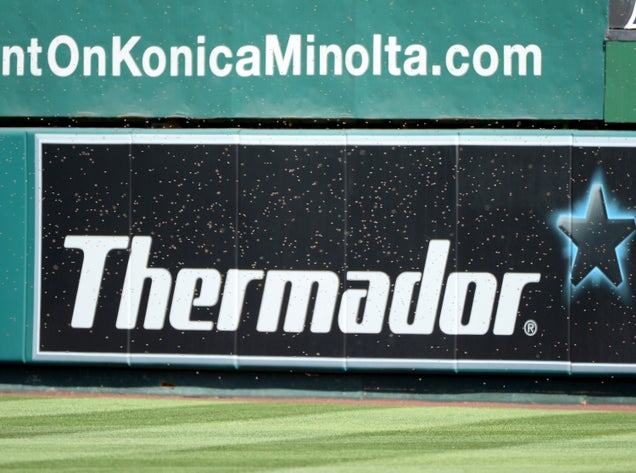 S
The Mariners-Angels game was delayed Sunday, on account of bees at Angel Stadium. Thankfully, a Getty photographer documented the bee nuisance.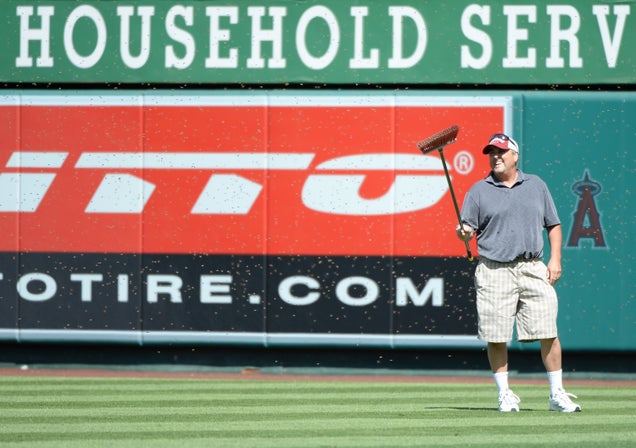 S
One worker tried to combat the bees with a broom. It didn't seem to work.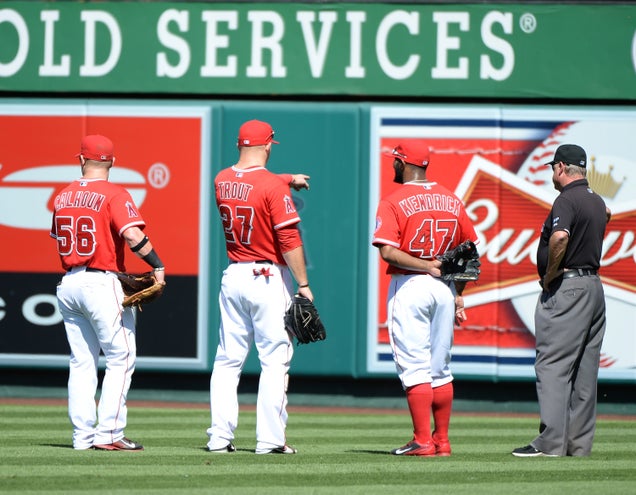 S
"Hey, there's a bee over there." Thanks, Mike Trout.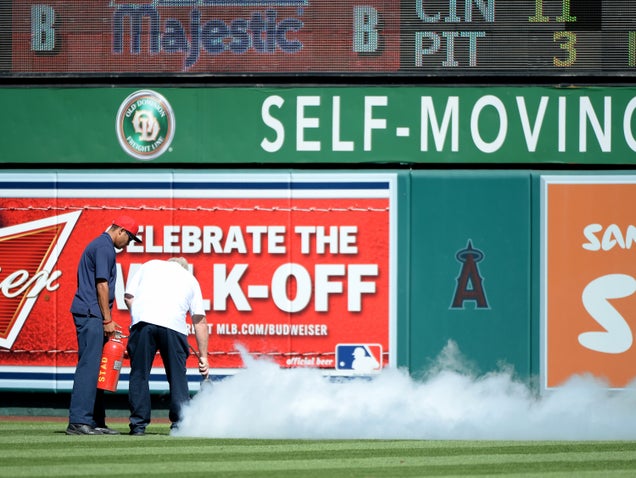 S
Eventually, the bees "left," and the meaningless baseball game proceeded.
Photos: Harry How/Getty Images