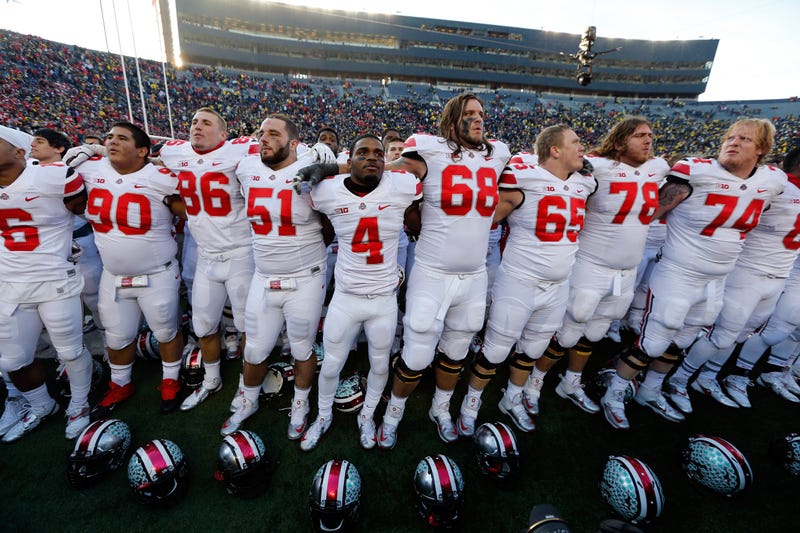 Each week, Football Outsiders recognizes the most outstanding college linemen, defenders and other darkhorses from the previous weekend who are habitually overlooked in the hype for that other award (whatever it's called). These are the Lowsmen.
OHIO STATE'S OFFENSIVE LINE
Braxton Miller and Carlos Hyde cemented their status as the best running backs in the Big Ten against Michigan, but the success of the Buckeyes' ground game in Ann Arbor began up front, with Jack Mewhort, Darryl Baldwin, Andrew Norwell, Corey Linsley and Taylor Decker paving the way for 393 yards rushing on 8.5 per carry. (For his part, starting guard Marcus Hall also accounted for two birds in the aftermath of a first-half ejection.) Before Saturday, no opposing offense had rushed for more than 168 yards against the Wolverines, and only Notre Dame (5.1) and Indiana (4.9) had averaged four yards per carry.