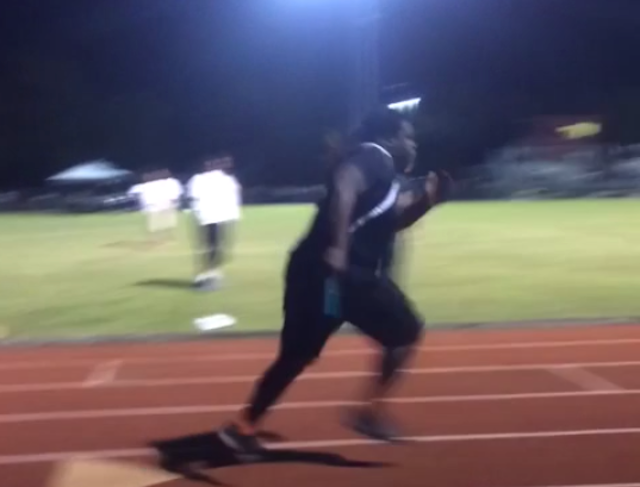 Freddie Booth-Lloyd is a 6-foot-1, 300 lbs. defensive lineman from Cocoa, Fla., who will be playing football for Temple University next year. For now, though, he's also a member of his high school's track and field team. This is what it looks like when he runs the second leg of the 4 x 100:
#ThatTakeOffTho indeed.
This vine has been zipping around the internet all morning, and Booth-Lloyd has been soaking in his newfound fame on Twitter. He's great:
@delrvyGVN thanks see people don't know athletes come in all sizes

— Freddie Booth-Lloyd (@Swagga_Athlete) March 16, 2014
Let's all remember to watch some Temple football games this year.