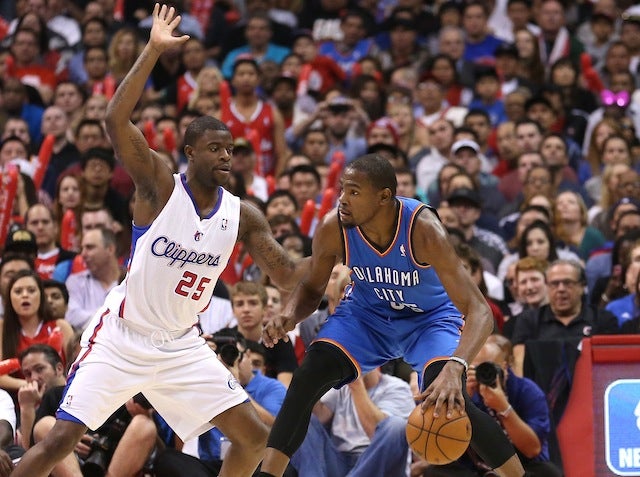 Los Angeles Clippers guard Reggie Bullock's sister, Mia Henderson, was found slain in a Baltimore alleyway early Wednesday morning.
According to WJZ, Henderson, age 26, was found by police officers who were serving a search warrant in West Baltimore. Police have not stated what the official cause of death was, but told WJZ that there was "Trauma to the body to indicate that there was a homicide."
After hearing the news about the death of his sister, who was a transgender woman, Bullock sent the following tweets:
All I can say is my brother showed me how to live your "OWN LIFE" love you soo much man. Gone but not forgotten #RIPKEVIN

— Reggie Bullock (@ReggieBullock35) July 16, 2014
Atleast I sent the last LOVE YOU to my brother

— Reggie Bullock (@ReggieBullock35) July 16, 2014
Henderson was the second transgender woman to have been murdered in Baltimore in the last two months. In early June, a transgender woman named Kandy Hall was found stabbed to death.
[WJZ]