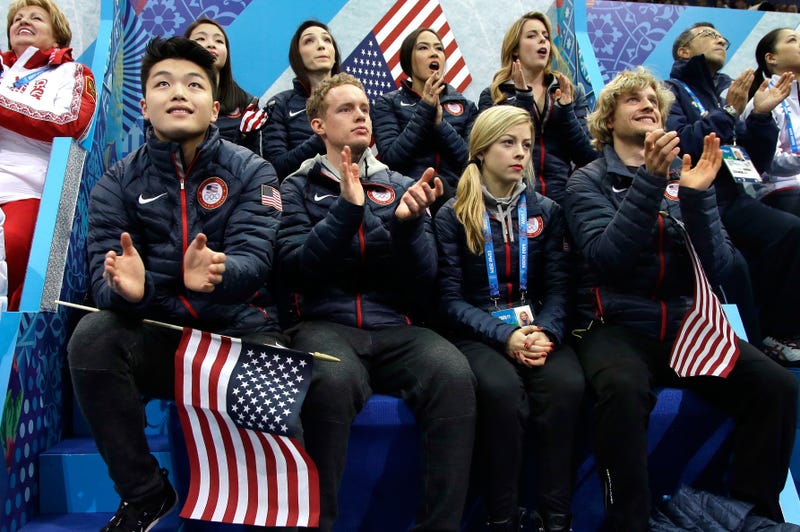 The figure skating competition is already underway in Sochi, and I have to break the bad news to you: For the first time in years, no American man or woman is expected to seriously vie for an individual gold medal. Which doesn't mean this won't still be the most fascinating, nerve-wracking competition in the games, or that Americans won't end up on the podium.
The U.S.'s golden hopes fall to ice dancers Meryl Davis and Charlie White, reigning world champions–and the team competition, which is making its debut on the Olympic stage, opens up additional, if less prestigious, medal opportunities. But the prospects of even that are fading: After a disappointing performance by Jeremy Abbott in the men's short program, the American team sits in 7th place. And only the top five teams proceed to compete in the final round.
If Olympic expectations for American figure skaters are modest this time around, January's U.S. Championships in Boston nevertheless yielded a few pleasant surprises. As longtime favorites like Ashley Wagner faltered, promising young newcomers like 18-year-old Gracie Gold, 15-year-old Polina Edmunds, and 19-year-old Jason Brown stepped up, hungry for the opportunity to position themselves as the future of the sport.
In the end, America's team for Sochi is a combination of old standbys and rising young stars. Here are the 15 athletes who will skate for the U.S.
Women
Gracie Gold
Just a couple of months ago, 18-year-old Gracie Gold was viewed as a talented but erratic wildcard of a figure skater: she had enormous jumps and a natural athletic power, but she was inconsistent and tended to crack under pressure; you never quite knew what you were in for when she stepped out on the ice. Just five months ago, during her free skate at the U.S. International Classic, Gold botched four jumps in a row, decimating her lead and dropping her down to second place.
But after a few months training with the veteran coach Frank Carroll–who trained Michelle Kwan and Evan Lysacek, among others–Gold is looking confident and disciplined like never before. She skated two focused, energetic, and nearly clean performances in Boston, claimed her first U.S. Championship, and is now heading to Sochi as America's newly crowned ice princess–a role that, given her name, her studied composure, and her penchant for power blazers, suits her just fine. Gold isn't a gold medal favorite for the ladies singles competition, but she could certainly sneak onto the podium if she knocks out two perfect programs.
Ashley Wagner
Wagner has long been a media darling of the U.S. skating community, and she went into Nationals this year as two-time reigning champion, ready to walk away with a third title and a ticket to the Olympics. But her poor showing at the competition–she fell twice in the long program and ultimately placed fourth–nearly cost her the spot she'd been working for since 2010, when she just missed making the Olympic team.