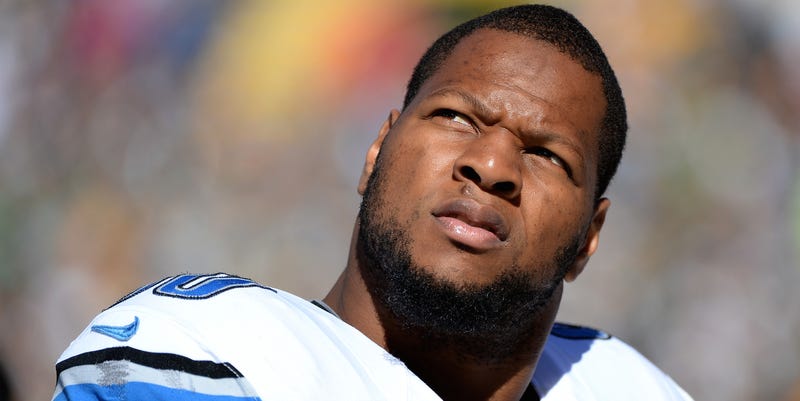 Today what Chris Mortensen first reported three days ago was made official: Ndamukong Suh signed a monster deal to play for the Miami Dolphins. Everybody is reporting that Suh signed for six years and $114 million, with $60 million of that guaranteed ... the exact same numbers Mortensen first had three days ago. You can find a detailed contract breakdown on Spotrac.
Assuming Mortensen didn't magically fabricate what turned out to be accurate information, he got contract details from the Dolphins, Suh's agent, or somebody else. No matter his source, it means that the Dolphins made Suh an offer on Sunday, 48 before they were allowed to. From Saturday until 4 p.m. EDT Tuesday was the NFL's free agency negotiating period, where teams and free agents are allowed to negotiate, but no formal offers may be extended and nothing may be agreed upon.
On Monday, upset at seeing so much reporting over the weekend that included specific contract details, the NFL sent a letter to all 32 NFL teams reminding them about the moratorium on making offers, and threatening to investigate teams who violated the moratorium, ominously writing "violations will be dealt with accordingly." Since Suh's contract details matching Mort's report all but confirms that the Dolphins violated the negotiation period, are they going to be fined for it?