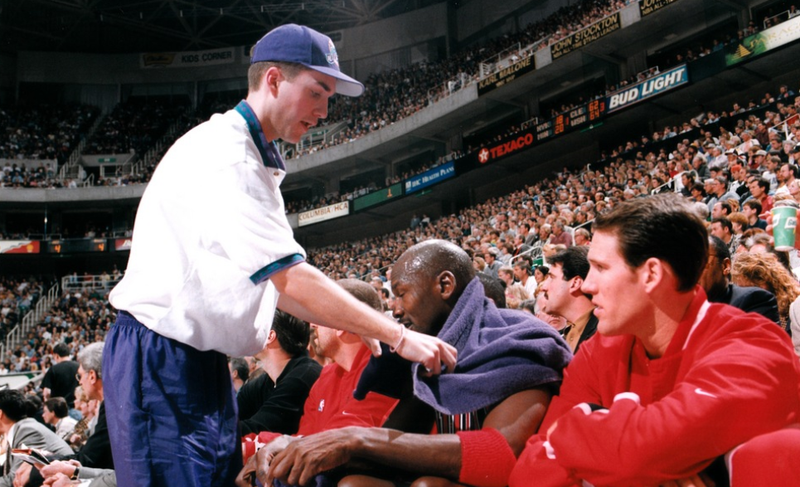 Graham crackers and applesauce. That's all Michael Jordan wanted during an early-season game in Utah. The Bulls' trainer had his graham crackers, but applesauce was nowhere to be found.
"There will be no autographs for ball boys after the game if I don't get my applesauce," Jordan announced. That set 18-year-old Jazz ball boy Preston Truman off and running through the bowels and corridors of the Delta Center. He found an industrial-sized can, managed to get it to Jordan in time for tip-off, and was rewarded with an autographed trading card. "Maybe I'll see you in June," Jordan told him.
Truman tells his story to the Salt Lake Tribune, and the peg is purely capitalistic—he's auctioning off the sneakers worn by Jordan during Game 5 of the 1997 finals, the famous flu game in which Jordan sprung for 38 points despite a debilitating stomach bug. (Or maybe a hangover. Or maybe deliberate poisoning.) Bidding starts at $5,000, but they're expected to fetch many times that figure.