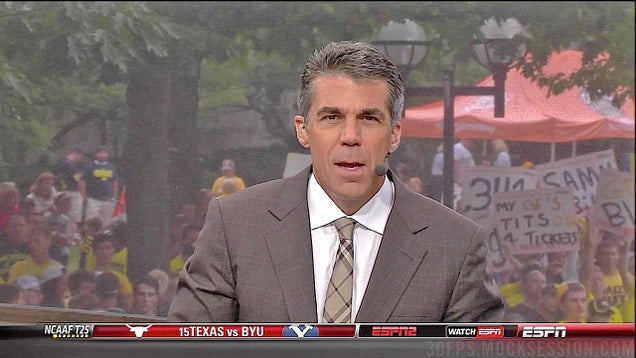 S
We did not have to wait long for the day's winner; dude really wants to get into the Big House. Let's see what else we've got.
Hit expand for the full flavor.
"Notre Dame was my safety school"
S
With bonus "Golson plagiarized my other sign," amid the other ND insults.
A Champion of a Manti reference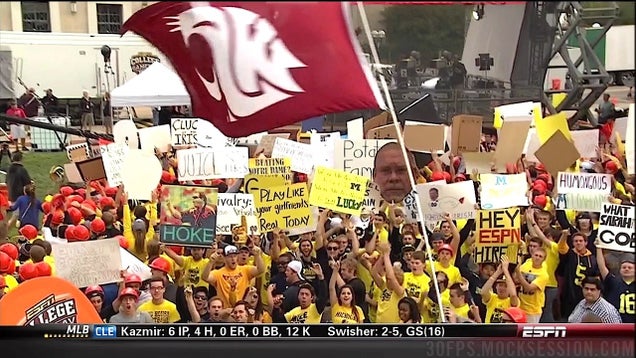 S
Rudy truthers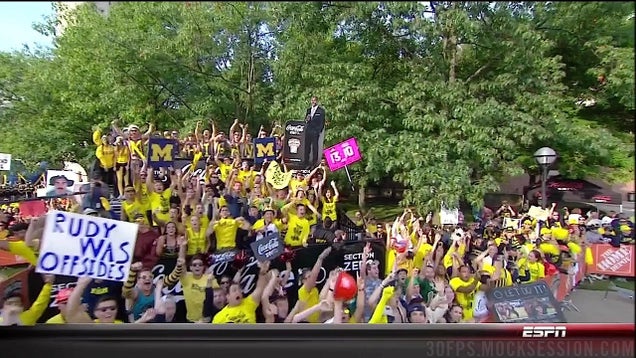 S
"If found, contact Notre Dame"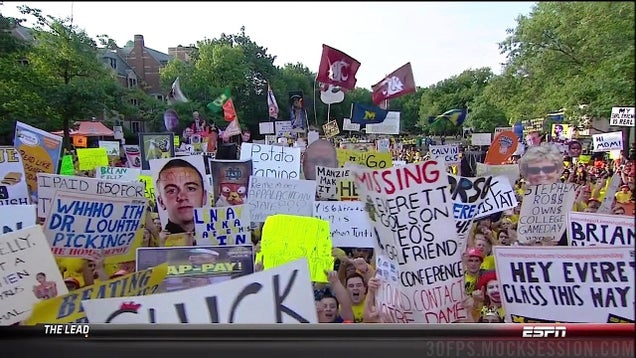 S
"Lennay dumped Te'o for Gardner"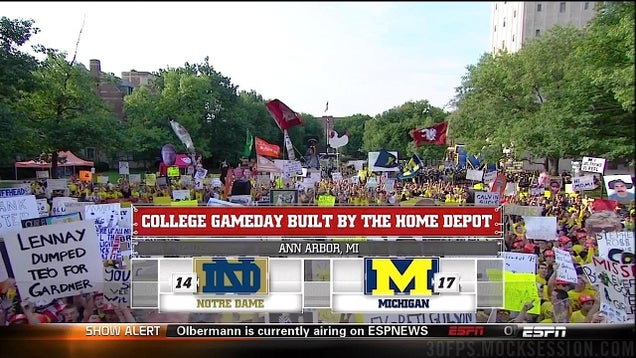 S
Brian Kelly dragged into the Fun Wars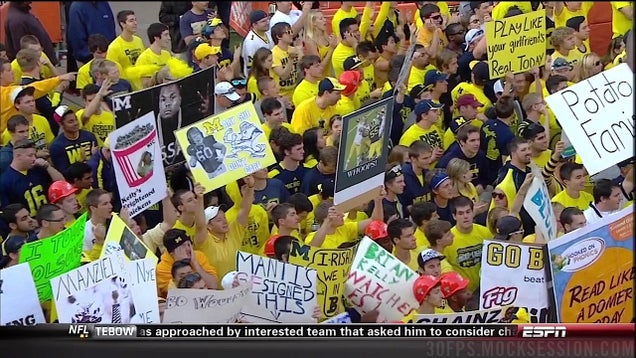 S
Probably getting drunk on fermented potatoes, that's where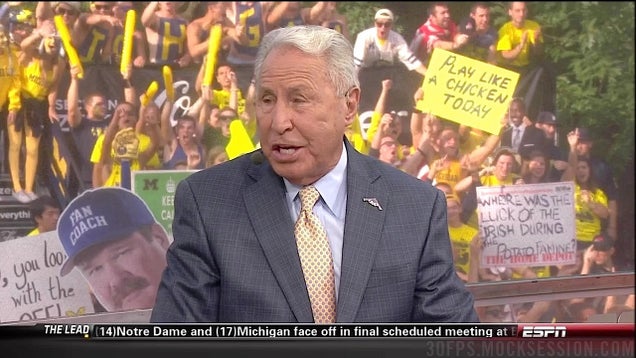 S
I guess?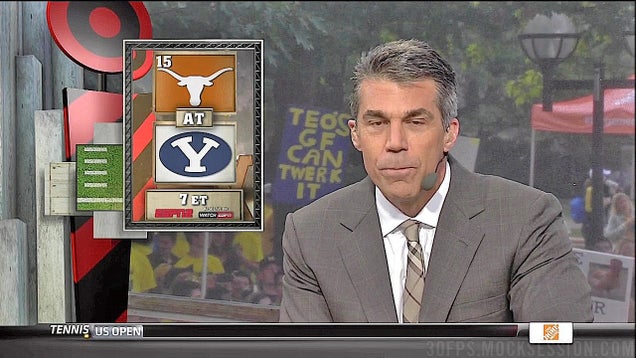 S
White hot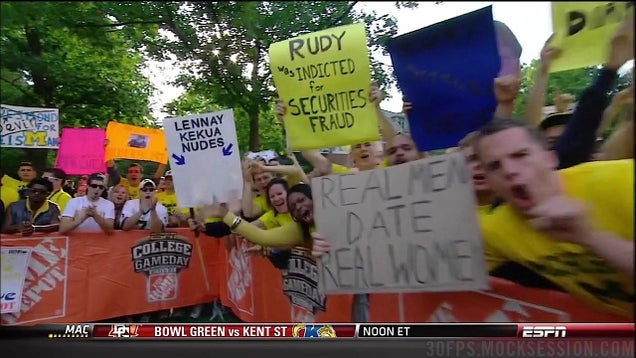 S
Sponge Bob BURN Pants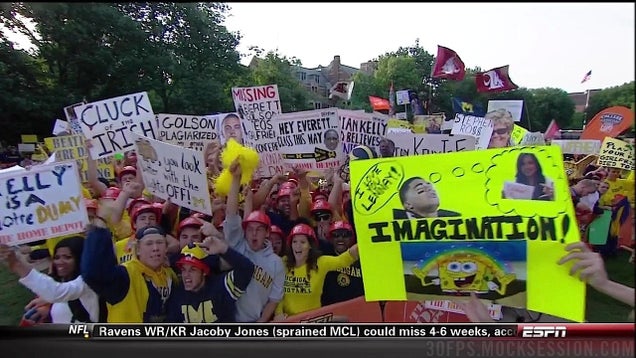 S
What if I told you your girlfriend never existed?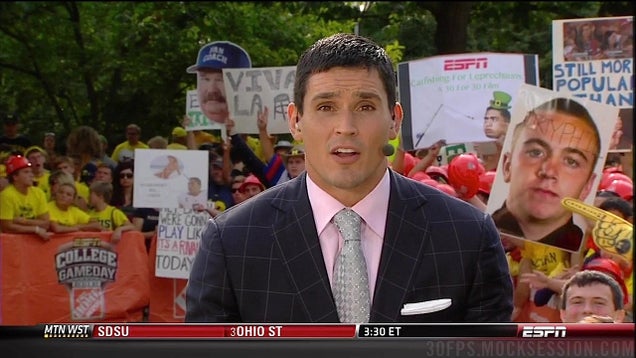 S
Tebow still making it on College GameDay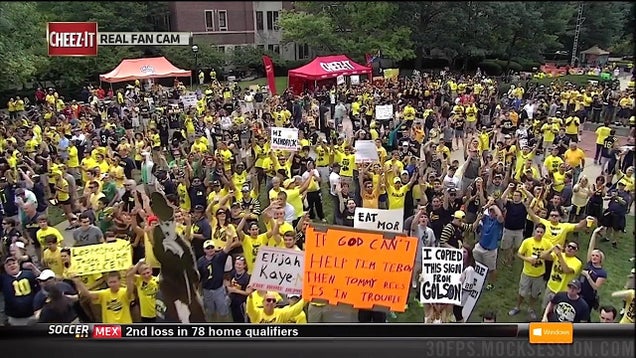 S