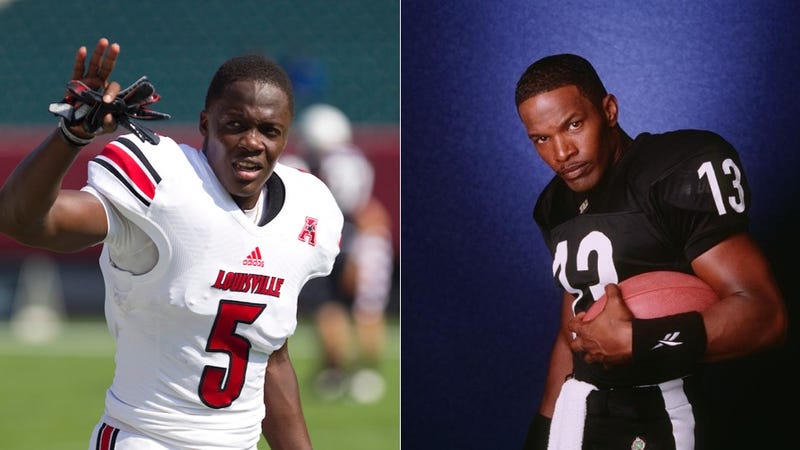 We're less than a month from the draft, which means we're at the point where front-office personnel have mostly made up their minds and anything said about prospects is likely to make you demonstrably dumber. To wit:
I present you with the greatest QB comparison ever. An AFC North coach compared Bridgewater to...Willie Beaman. I'm not making this up.

— Matt Miller (@nfldraftscout) April 14, 2014
Said coach RE: Bridgewater, "He's a dynamic playmaker, but is he the guy you want running your offense? They're very similar."

— Matt Miller (@nfldraftscout) April 14, 2014
It's the Browns, right? It can't not be the Browns.
Around January, you'll hear what player personnel men really believe about prospects. But once the combine and pro days are done with and big boards are pretty much set, it's time to trash the hell out of the guys you actually want to pick, in the hopes that the echo chamber will pick up the smear and run with it, and some moron GM will actually be scared off. It's why Jadeveon Clowney is "spoiled" and "lazy" and "never worked hard a day in his life," and why Johnny Manziel "brings a few question marks," and why Teddy Bridgewater looks "shaky."
Every team does this, which makes the practice seem kind of pointless. Presumably, no team is actually altering its draft board based on anonymous quotes designed to make a guy drop. Still, don't count out the Browns moving up to grab Dennis Quaid.