In the GIF above, you'll see Quinton Coples maybe-possibly pushing Mo Wilkerson into the Patriots line. From a side angle we showed you earlier this week, it doesn't look as if Coples is purposely pushing Wilkerson into the line, certainly not in the explicit way that the Pats' Chris Jones was pushing teammate Will Svitek in the overtime play.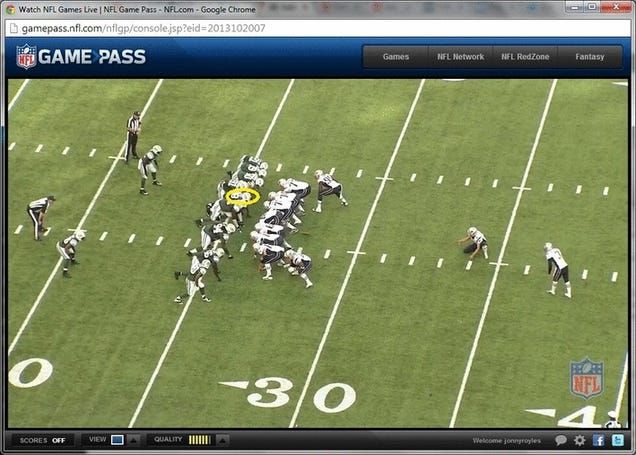 But if there's anything we learned last night, it's this: Sports rules turn a blind eye to intent pretty easily. It turns out that, yes, Belichick was correct that the Jets should've been flagged, too. Adam Schefter reports this morning that the NFL sent out a video to each NFL head coach, "warning" that this call would be coming a lot more. In the video? The NFL said that the Jets should have been flagged too.
A weeklong bitchfest over a rule none of us knew about last Sunday; a game determined by guys who actually read the office memos—in all, it was a very Roger Goodell moment.