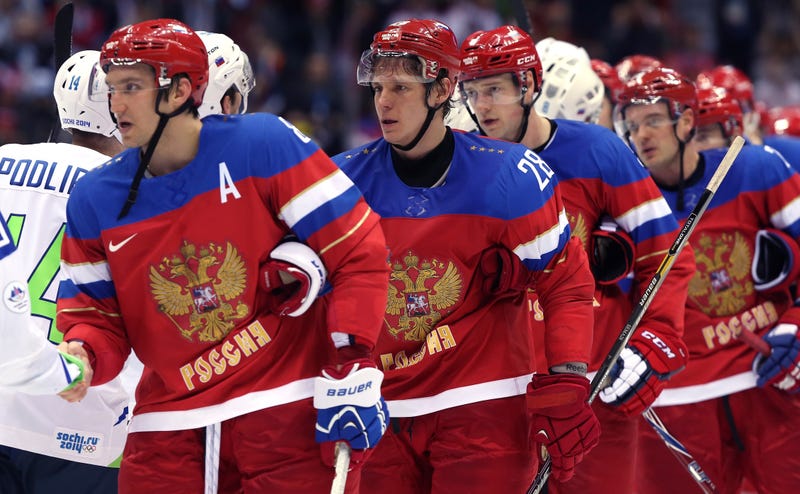 The NHL has dispatched its own doctors to watch over its players in Sochi, and the league is operating under the assumption that the Russians will try to gain access to its medical data to get a leg up in the Olympics.
It's a fascinating, only-in-Russia story in the Philadelphia Inquirer, that examines some of the unique challenges facing Flyers surgeon Peter DeLuca and internist Gary Dorsheimer as they prepare to butt heads with national team doctors while trying to keep their communications with the NHL secret.
The two are tasked with informing NHL teams about the injury status of their players at these games. But the NHL is concerned that the Russian government, which can easily read Olympic visitors' communications, will intercept these medical reports and pass them along to the Russian national team to give it an edge.
Their countermeasures will be twofold. First, no names will be sent. All NHL players will be referred to by code numbers, the key for which is possessed only by the two doctors and by team executives back in North America. Second, the physicians have new, separate phones to be used just for transmitting injury information.
"The owners were very concerned about that," said DeLuca. "They said any kind of personal account or anything with a password could be hacked by the Russians in a minute. So we left everything home, and they issued us these 'clean phones.' "
Paranoia? Maybe. But the entire communications infrastructure in Sochi was built and designed to give the government immediate access to data flowing in and out, and it appears that devices are being hacked the second users log on to public wi-fi.