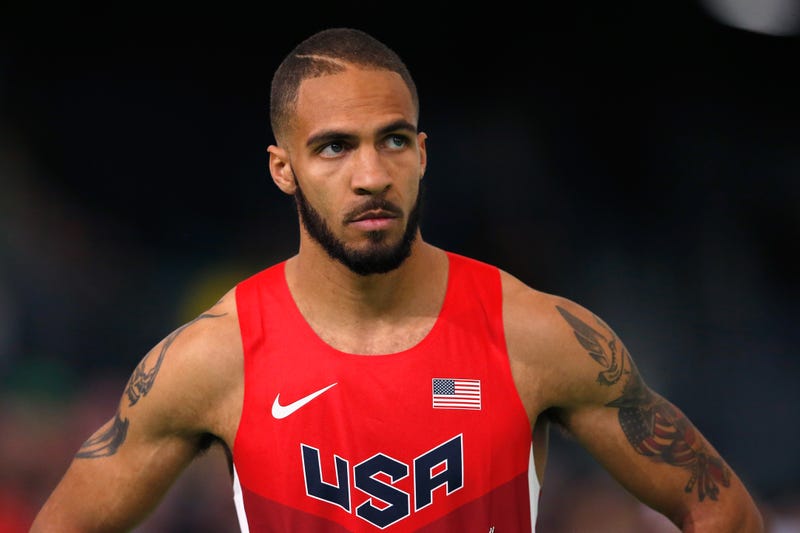 Last night at the Hoka One One Classic, 800-meter runner Boris Berian tweeted that he was being sued by Nike:
After a breakout performance at the 2015 Adidas Grand Prix meet, in which Berian placed a close second to world record holder David Rudisha, he was quickly picked up by Nike. That was mid-June 2015.
As of January 2016, just six months later, Berian was racing in a New Balance kit. (He also trains with the New Balance-sponsored Big Bear Track Club.) His agent, Merhawi Keflezighi, told me via email that, "Boris' Nike contract expired at the end of 2015," and added that, "there is a disagreement about a specific clause of that contract."
Keflezighi was probably referring to the "right to match" clause, a fairly common feature in Nike's endorsement agreements. Kevin Durant's agreement with Nike had a similar clause:
Nike, which saw its signature business related to the Oklahoma City Thunder forward grow to roughly $175 million at retail last season, will have the right to match, which is a condition of Durant's current contract with the brand. Durant can still choose Nike if it doesn't match but can't legally choose Under Armour if Nike does.
Though Berian ran well at Diamond League races later in the 2015 season, he failed to make the outdoor World Championship team. As his tweet indicates, Berian (and his agent) understood his Nike contract to expire on the last day of 2015. A six-month contract seems exceptionally brief—most are for at least a year, and include the right to match stipulation.
Response to Nike's suit from the running community was swift:

T-Mobile CEO John Legere has been a high-profile supporter of running and runners, putting his money where his mouth is by injecting big bonus prize money at the NYC Half Marathon, and recently placing the winning bid when Nick Symmonds auctioned off ad space on his arm.