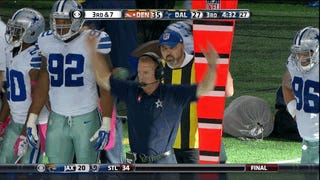 Broncos 51, Cowboys 48: It seems appropriate that there were only two late games this week, because this game had enough combined scoring, excellent QB play and drama to keep you hooked.
Tony Romo threw for 506 yards and five touchdowns, averaging 14.1 yards per completion, but WHO CARES HE CHOKED WHAT A CHOKER. No one cares that Romo destroyed team records in an effort to keep up with Denver's relentless scoring factory, because he threw a dumb pick at the end. This narrative is conveniently forgetting that Dallas wouldn't have been within breathing distance of the Broncos if Romo didn't play out of his mind, but, uh, CHOKE or whatever.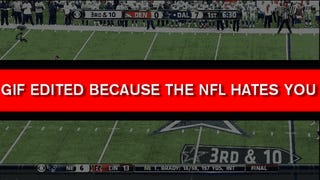 What a choker.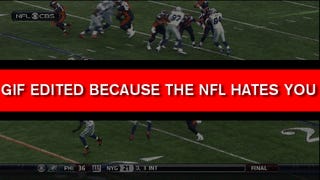 Speaking of interceptions, Peyton threw his first one of the season to Morris Claiborne. He's mortal. He had a pedestrian game otherwise, throwing for 414 yards and four TDs, while running for another.