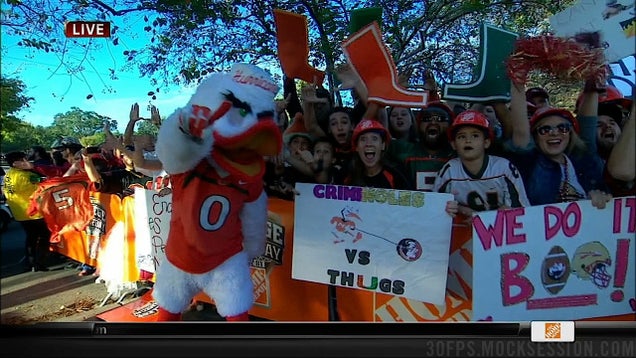 S
College GameDay's in Tallahassee today for Miami-Florida State. On to the signs!
Nevin Shapiro wants a refund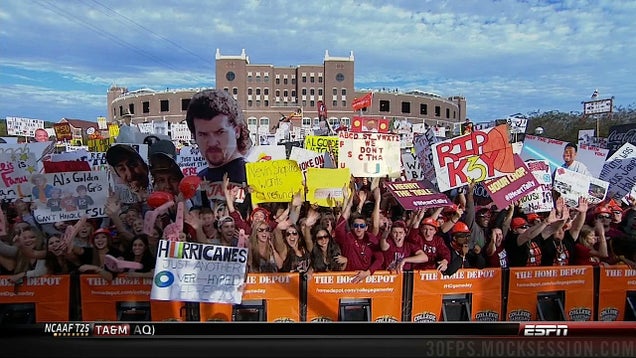 S
Lennay Kekua is a Canes fan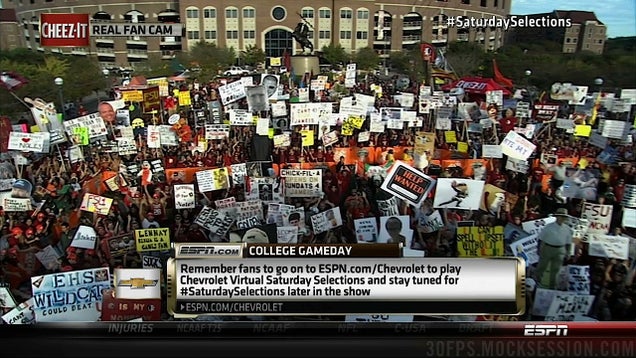 S
White girls!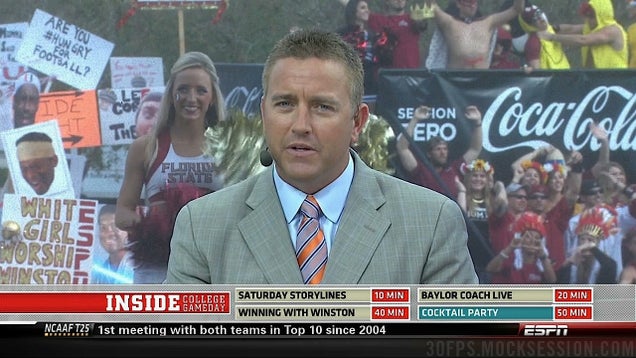 S
RedHawk pride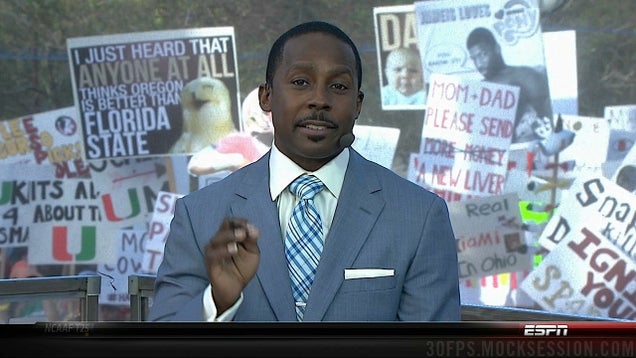 S
Get that person to a hospital
S
A Miami Heat sign, for some reason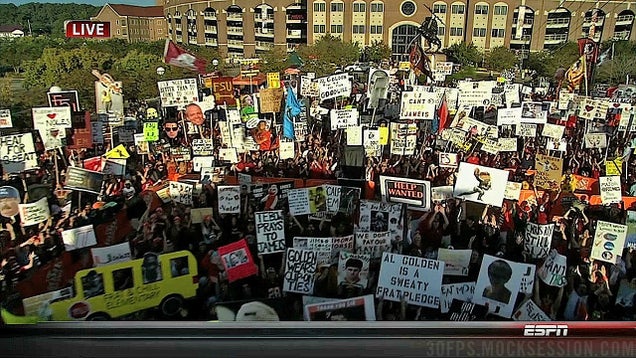 S
On the positive side, "unusual" doesn't necessarily mean "bad"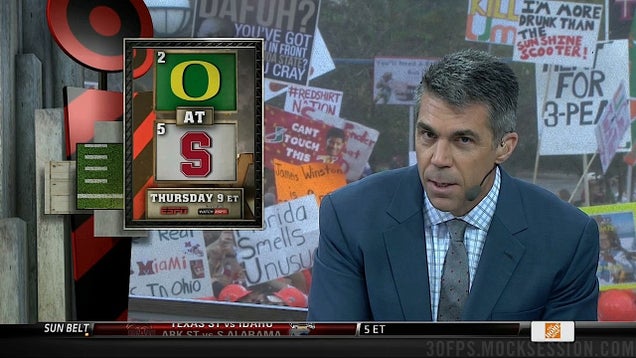 S
Hahahahahaha. Awesome. RT @darrenrovell: Spelling Is Hard pic.twitter.com/I2ut8icDge (H/T @1MiamiHurricane, @ChrisFreet)

— andyroddick (@andyroddick) November 2, 2013