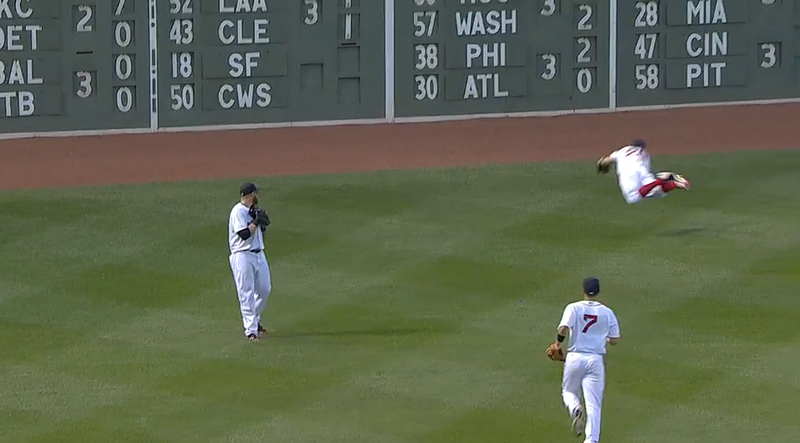 Red Sox left fielder Jonny Gomes just had no clue where this fly ball was. He seemed to lose it in the lights. Fortunately, Brock Holt—making his first career start in center field—saved Gomes with a fantastic catch.
Holt went very, very far to save Gomes's hide. He starts out in the middle of the design in center field and legs it over to left just in time.
I made a handy image so you can see where @BrockStar4Lyf was at the beginning of that play. http://t.co/Chn3r4hLpe pic.twitter.com/4nusSBnc8G

— Marc Normandin (@Marc_Normandin) June 18, 2014
All in all, it was a decent first game in center field for Holt.