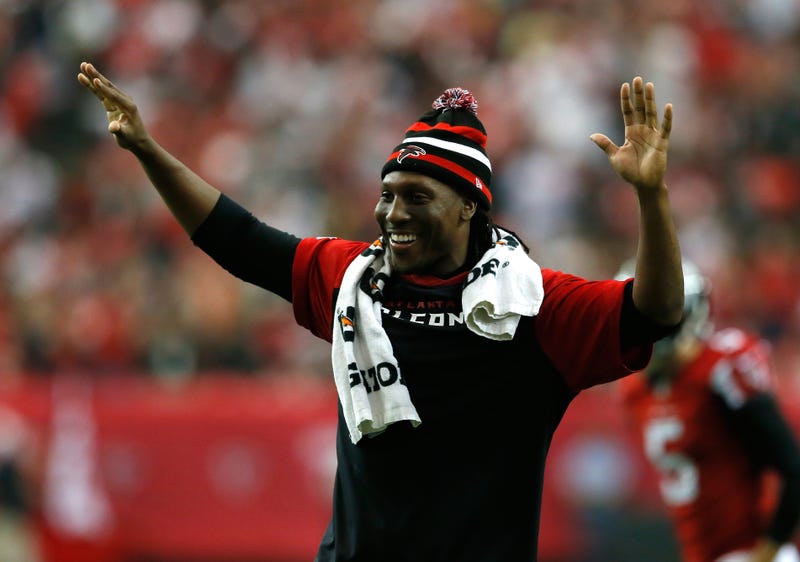 Roddy White had Duke going all the way in this year's NCAA Tournament. Dylan Hoyt begged to differ. White tweeted something he probably regrets.
@DHoyt77 if mercer beat duke I will give you season tickets 50 yard line first row

— Roddy White (@roddywhiteTV) March 18, 2014
The lesson is not to make offhand bets on Twitter, because you're going to be held to them. Duke did indeed lose, and everyone rejoiced—except White, who went silent for a while after the game.
I don't know if it's actually within White's power to secure front-row, 50-yard-line season tickets, but he just announced that Hoyt's going to get something:
I lost a bet and I will give him tickets to the bears game since he is a bears fan done with this bet

— Roddy White (@roddywhiteTV) March 21, 2014
(Roddy is maybe confused because Hoyt has been tweeting "go Bears," but in relation to the Mercer Bears?)
One game does seem fair, because it's not as if the fan put anything up. But White still sounds so, so salty. Which isn't a surprise, because teammate Harry Douglas has been taunting him all afternoon:
Well looks like DUKE is going down @roddywhiteTV Hahahaha

— Harry Douglas (@HDouglas83) March 21, 2014
My big brah @roddywhiteTV keeps sending me to the voicemail when I call him bcuz of DUKE

— Harry Douglas (@HDouglas83) March 21, 2014
"Great teams play on Friday in the NCAA tourney" is what @roddywhiteTV said to me when LOUISVILLE played yesterday

— Harry Douglas (@HDouglas83) March 21, 2014