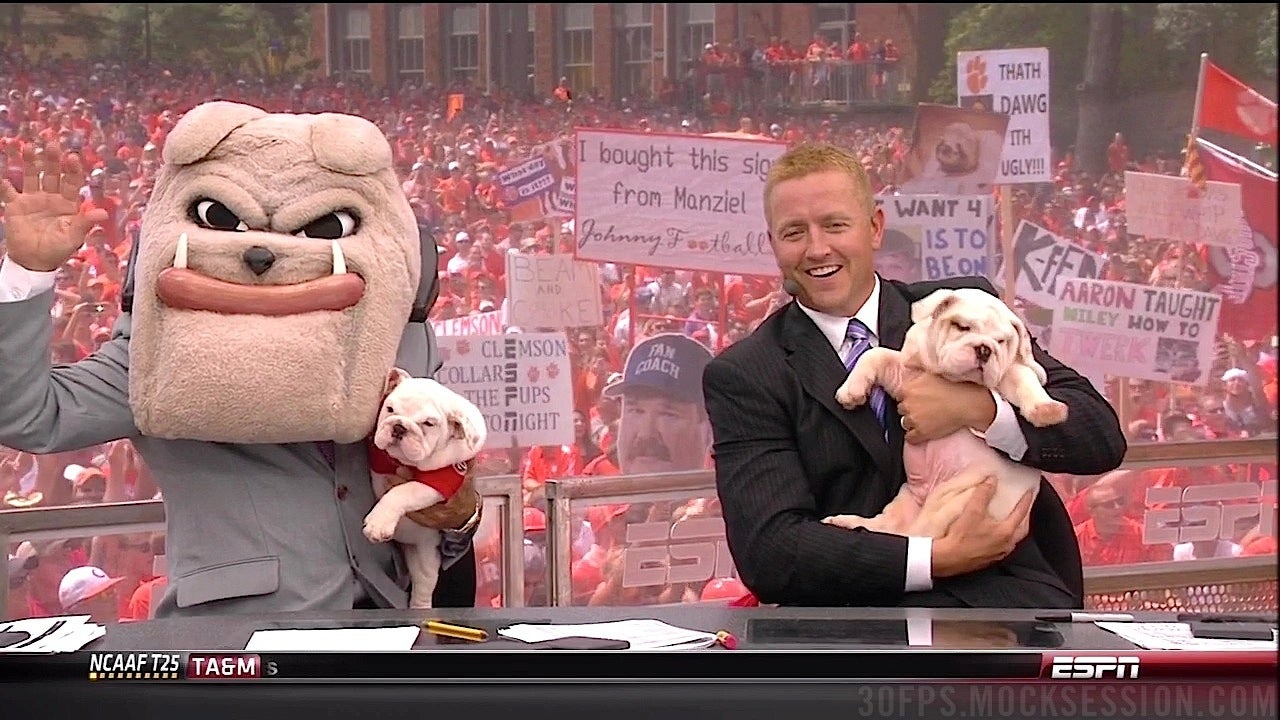 S
Here are some of the highlights from ESPN's College Gameday's morning at Clemson. The two hottest brands at the moment—Johnny Manziel and Miley Cyrus, natch—make appearances.
Click expand to...expand.
Rovell is on the case.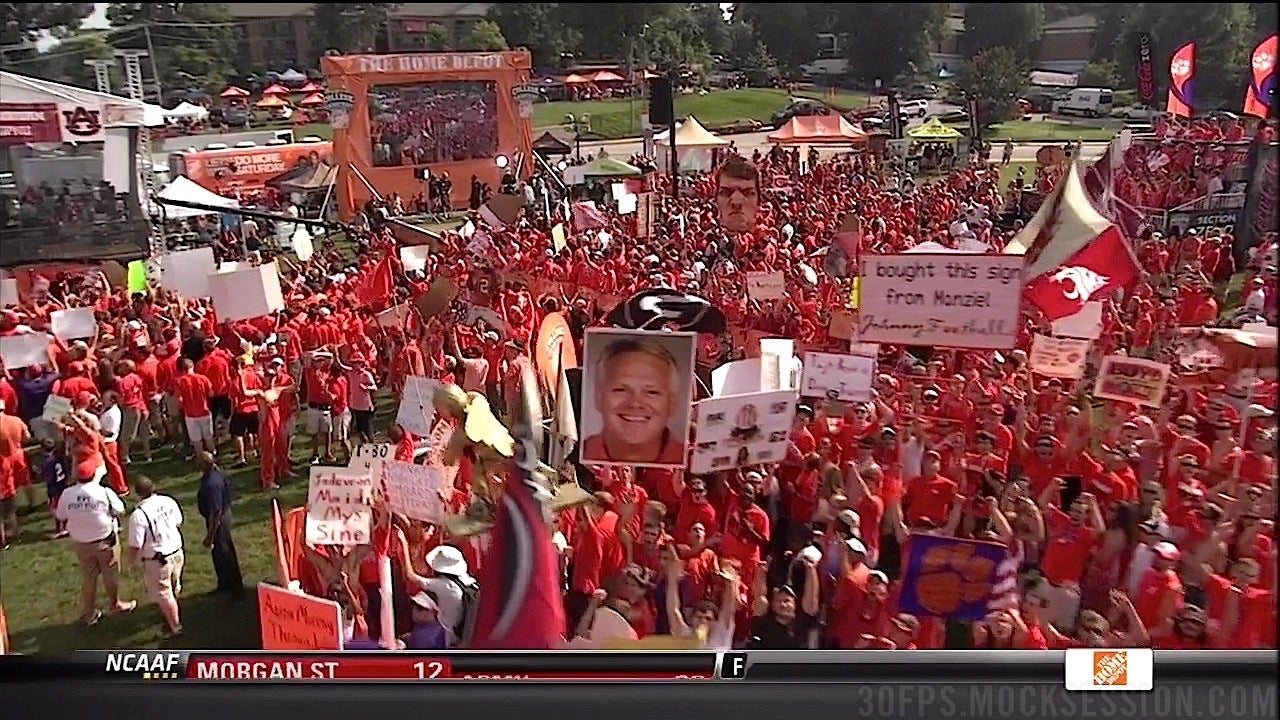 S
Deport Miley Cyrus.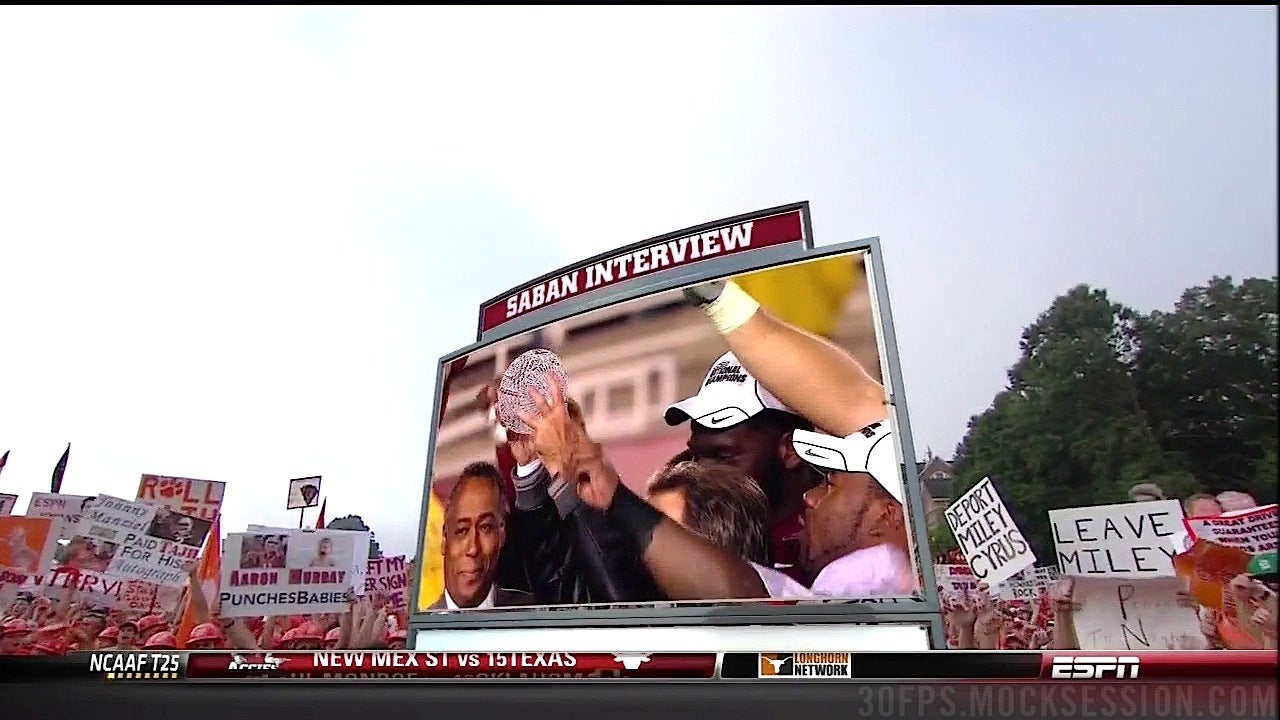 S
Manti Me-ow.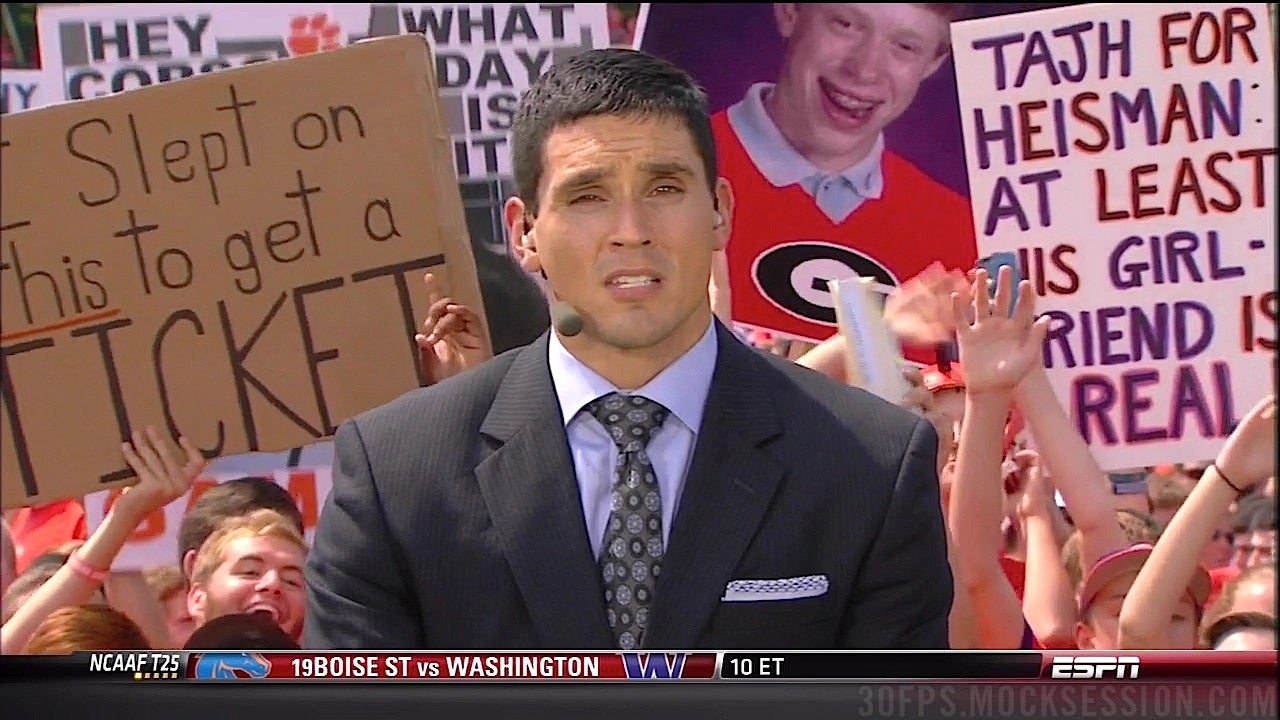 S
"I sell deer antler spray."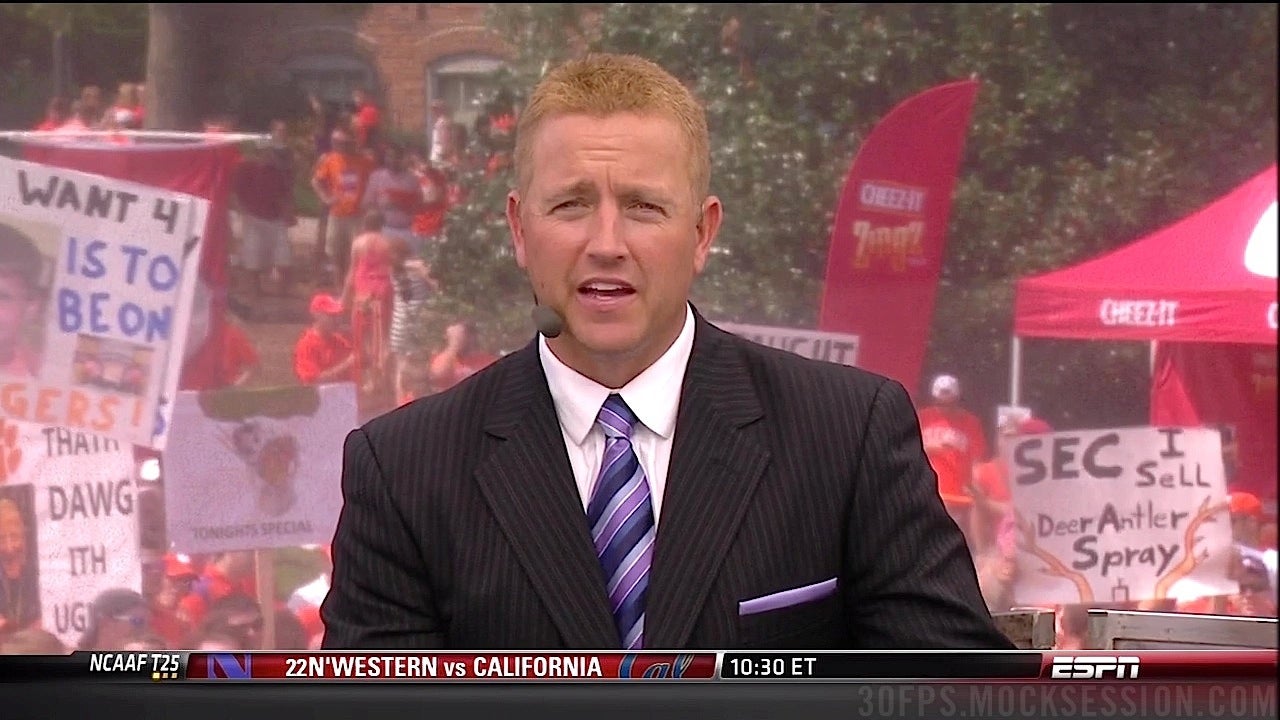 S
"Twerk" is still something people are saying.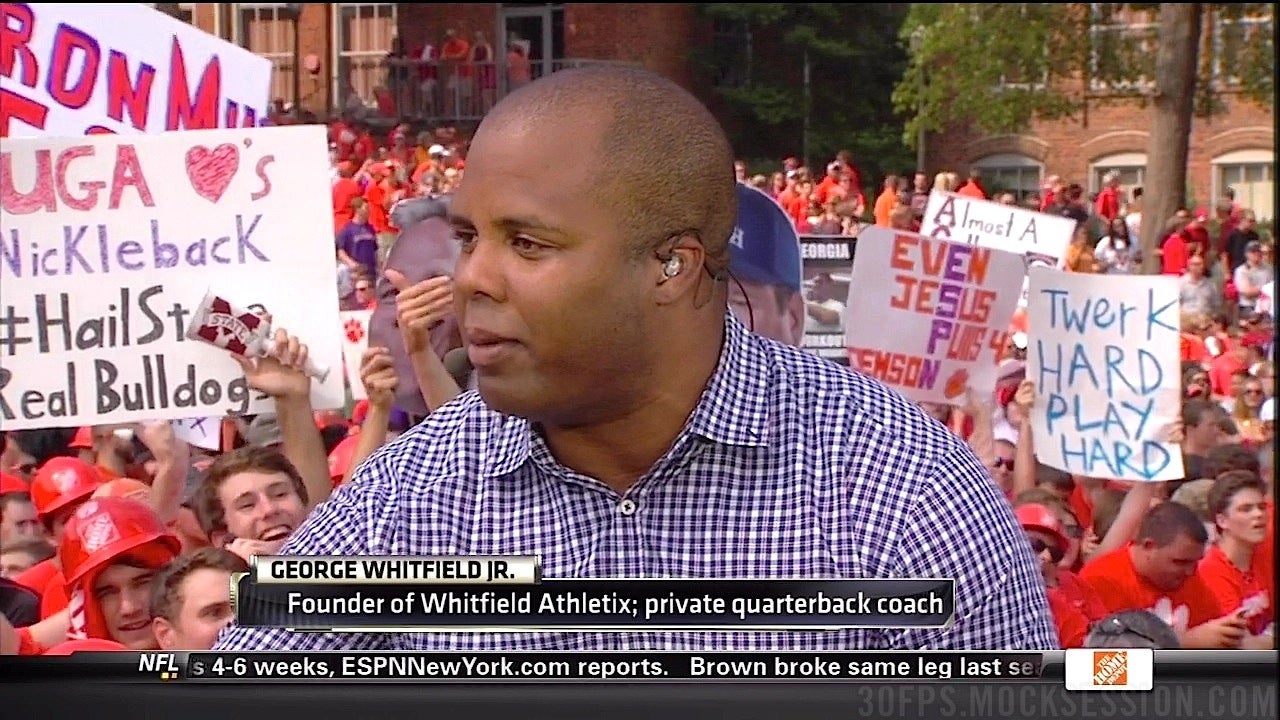 S
The fine line between bravery and stupidity, as demonstrated by this Georgia fan.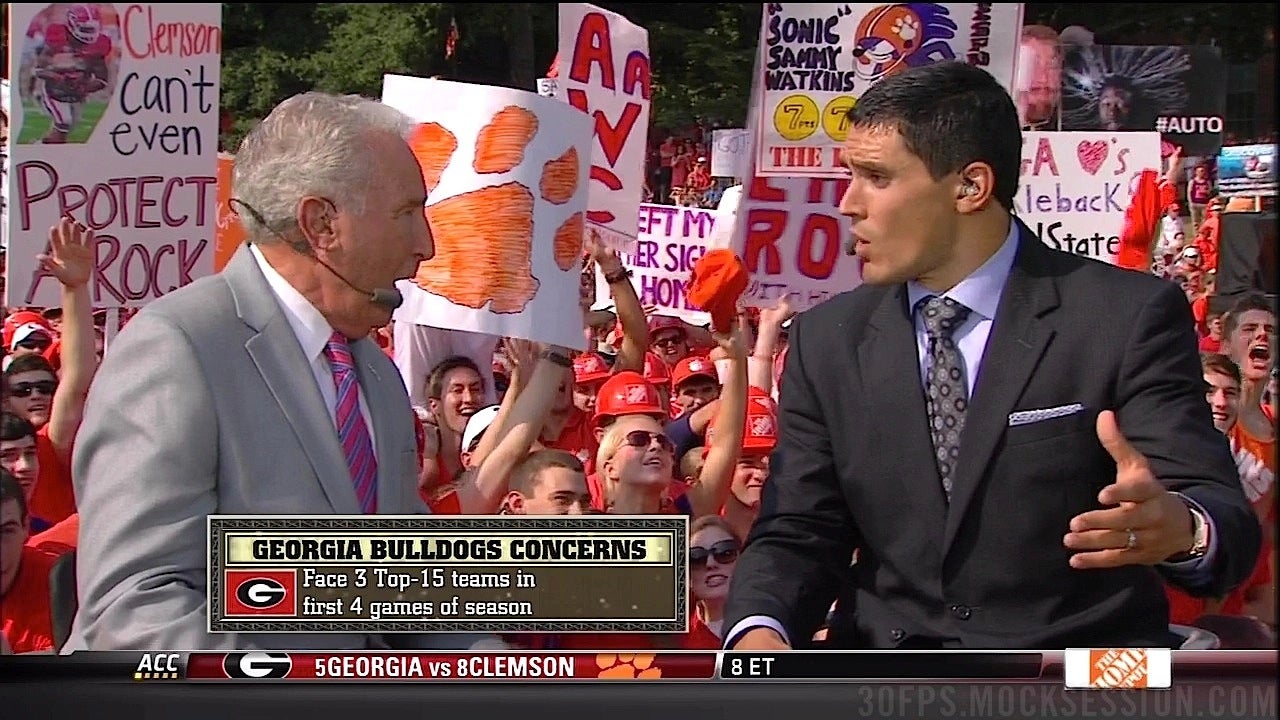 S