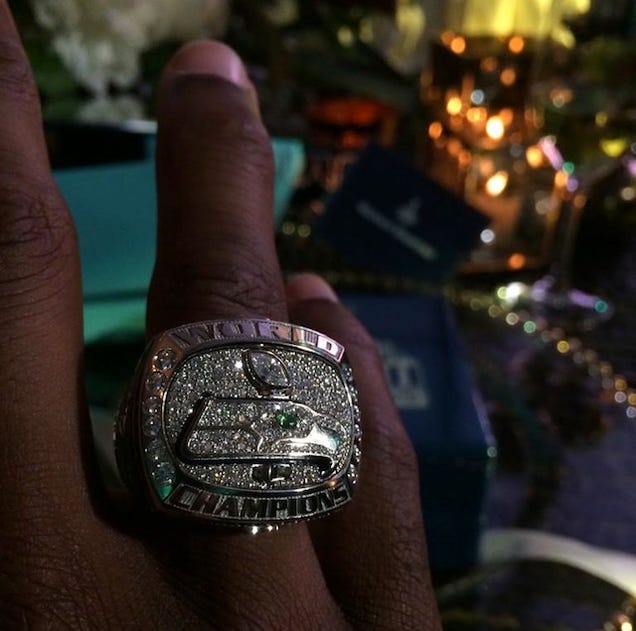 Arizona Cardinals cornerback Patrick Peterson just signed a $70 million contract extension, meaning he's now making about the same amount of money as Seahawks corner Richard Sherman, with whom Peterson has had an ongoing Twitter feud. Naturally, Peterson celebrated his extension with a shot at Sherman:
Yu mad bro!!!! LMAO😂😂😂😂😭

— Patrick Peterson (@RealPeterson21) July 30, 2014
That's some good shit-talking! But so was Sherman's response, when he tweeted out the above picture of his Super Bowl ring:
Can't ever be too mad lmao... pic.twitter.com/ZHA28B9Tji

— Richard Sherman (@RSherman_25) July 30, 2014
Nice burns, everyone. Good work with the burns.