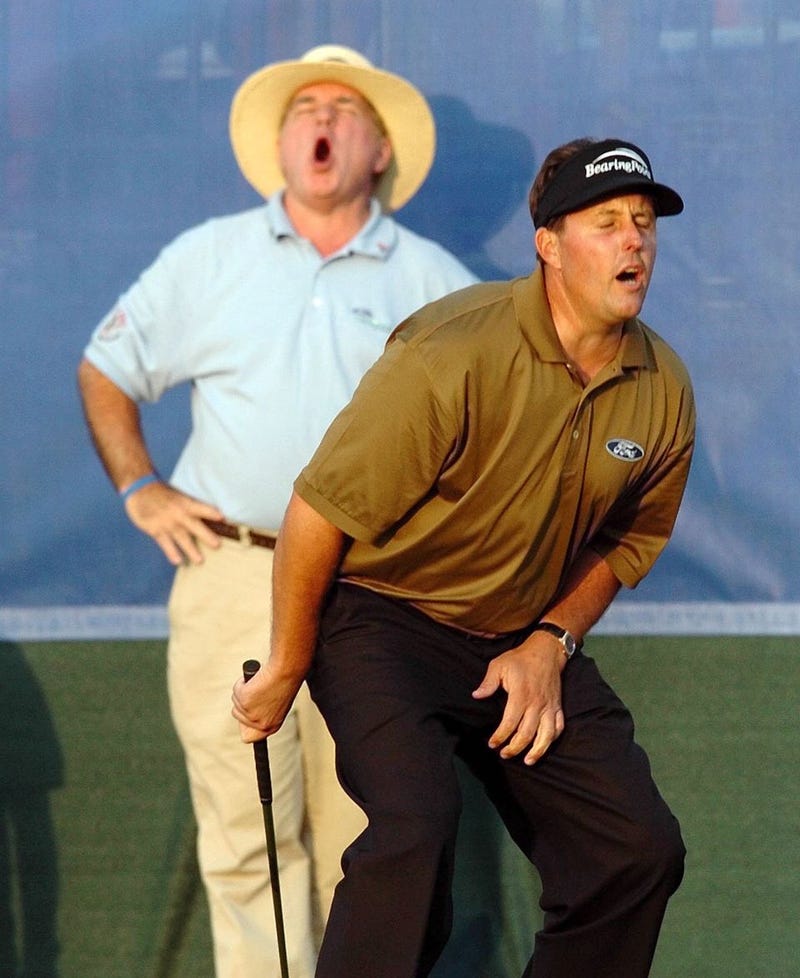 Update, June 11: The New York Times rows it back a little:
Although Mr. Icahn and Mr. Walters remain under investigation over Clorox, the F.B.I. and the Securities and Exchange Commission have found no evidence that Mr. Mickelson traded Clorox shares. The overstated scope of the investigation came from information provided to The Times by other people briefed on the matter who have since acknowledged making a mistake.

[...]

Mr. Mickelson and Mr. Walters, as previously reported, still face an investigation over separate well-timed trades they made in Dean Foods in 2012 just before the company's stock soared. Those trades generated more than $15 million in proceeds for Mr. Walters and nearly $1 million for Mr. Mickelson, one of the four people briefed on the matter said. Mr. Mickelson has denied any wrongdoing.