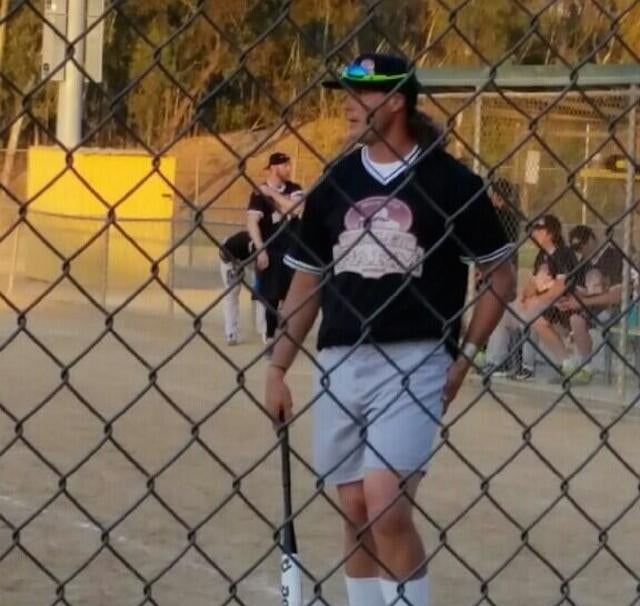 If you've ever wanted to see Chargers quarterback Philip Rivers in short shorts, high socks, and a wig, well, drink it all in.
According to a reader who emailed Bolts From The Blue, a few San Diego Chargers—the ones named were Danny Woodhead, Eric Weddle, and Rivers—participate in a softball league. Rivers apparently modeled his disguise after a young Rob Ryan. The reader also sent photo evidence of the Bolts in action, and another tweeted out more pictures of the players taking at-bats.
@BFTB_Chargers A closer shot of Rivers in that wig & those shorts. pic.twitter.com/X0wXi4857D

— Dani Williams (@DaniKDub) June 5, 2014
@BFTB_Chargers Here's a couple of Weddle & Woodhead as well. pic.twitter.com/4Jo0uEXHmI

— Dani Williams (@DaniKDub) June 5, 2014
Philip Rivers seems like the kind of guy who'd take casual softball far too seriously, but the reader said the NFL players were pretty chill, even though their team lost.
Top photo via
H/t to Mark