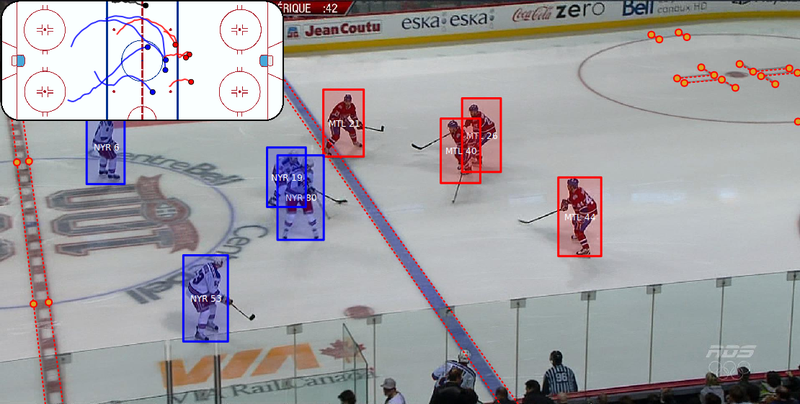 Nothing happens quickly in the NHL. Fighting still exists. Visors were only mandated for incoming players last year. But the league is reportedly preparing to test player-tracking technology, and if it takes, we're not far away from a complete and sudden revolution in how we understand the sport.
You know all about the general skepticism of the kind of "analytics" — if you want to call shot attempt plus-minus analytics, which you shouldn't — that people have been putting together to evaluate teams and players alike in recent years. The argument against them has shifted from, "They don't mean anything," to, "They don't tell you what you didn't already know," and that is on some level a failing of the numbers themselves. The stats corsi and fenwick get thrown around a lot these days, and they tell you quite a bit about both process and result; The more shot attempts you have, the more likely you are to score goals, and the more likely you are to win. That's simple stuff. But they're also relatively new and thus they are often viewed as bad, sight unseen, for one simple reason.
What about what happens in the time between shot attempts, the things that don't come out in "the stats?" Well, they do, kind of, but the numbers that are currently used are widely regarded as being terrible. The NHL officially tracks "real-time stats" (hits, takeaways, and giveaways) to try to fill in the gaps, but these are cursory at best and spurious in all cases. Teams count them differently, and don't seem to follow anything resembling the NHL's official definitions. The Islanders' Matt Martin, for instance, led the league in hits this year with 359, nearly a hit-per-game ahead of second-place Cody Franson. Two more Islanders were also in the top 20, so this tells you two things: The Islanders didn't have the puck very much, and they probably overcount hits. What it doesn't give you is an analysis of Matt Martin that can be used to compare him to other players in any meaningful way.
Fortunately, it seems as if the league is finally trying to change that. It was reported over the weekend that the NHL is looking at using the kind of player-tracking technology already long-since put into use by the NBA as a means of pulling so much more data out of the game than before, and filling in all those little gaps between shot attempts. It could be in place for the start of the 2015-16 season.