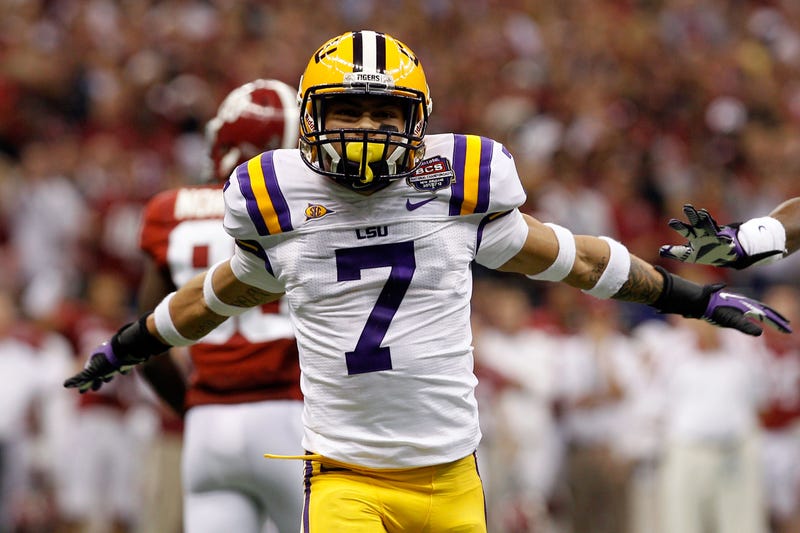 Tyrann Mathieu smoked some weed in college. If we're going to play this brain-dead association game, let's start by being clear about what he actually did. He smoked some weed, somehow got vilified for it, was thrown off his football team, went to rehab for weed, and now plays for the Arizona Cardinals. There is no inherent connectivity among any of those events—they succeed one another in a matrix of chaos—but the bullshit constructions we've established for athletes gum them together just enough to break out the prefab redemption storylines anyway.
This is a 3,300-word profile on Tyrann Mathieu, the Honey Badger, and his football career, and it doesn't spend a single sentence considering the preposterousness of his situation. If you knew nothing about Mathieu other than the story laid out by ESPN and others, you would probably be very confused. Mathieu must have been into some real shit, you'd have to think after reading his adoptive father saying things like, "It was about saving his life," and, "You could've rolled out the coffin and put me in it, and just closed it up," after Tyrann was led from his apartment in handcuffs following a search by Baton Rouge police. Mathieu got it together, though. He moved away to Florida, got his life under control, rededicated himself to the game. You know, because he was smoking weed.
In some ways, this is an NCAA story. Everyone knows how to act when we find some instance of NCAA bosses squeezing Rick Majerus for buying a kid a bagel, or bringing the hammer down on a guy for playing in a church league. The difference is that once a whiff of drugs or sex is introduced, the critical faculties all fall to shit, however void the accusations raised might be. You saw this in Sports Illustrated's ill-conceived Oklahoma State story and its obsession with marijuana use and undergraduate sex, or in Yahoo's remedial reading of Syracuse basketball. The NCAA is a punching bag, until the NCAA is the only thing standing between our college kids and a bag of weed.