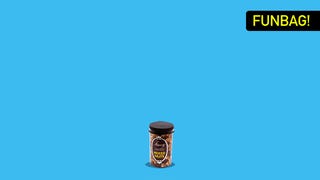 Time for your weekly edition of the Deadspin Funbag. Got something on your mind? Email the Funbag. Today, we're covering clone baseball, throne toilets, and more. Image by Sam Woolley.
Your letters!
Dave:
Pranksters are ALWAYS horrible people, yes? Practical jokers are just seething with barely-contained hostility and sociopathic urges, right?
Yep! All you need to know is that Mel Gibson is supposedly infamous for pranking people on movie sets to know this is true. Someone carved a swastika into the craft service table pineapple! OH, MEL. Like, it's one thing for teenagers to do it to one another because teenagers are the worst. But if you're a 40-year-old man stuffing dead fish into your assistant's suitcase, you're basically a serial killer.
There are two kinds of practical jokes out there. The first kind preys on another person's fears. Oh my god, Bob! You killed that taxi driver! You better hope they take you to jail before his family avenges the killing! JK WE HIRED AN ACTOR AND PUT BLAST CAPS UNDER HIS SHIRT LULZ. The other kind of practical joke preys on a person's hopes. Oh my God, Bob! You just won the lottery! You can finally afford that new kidney! JK YOU'RE STILL BROKE AND NEED DIALYSIS. So either you're making someone sick with worry or you're crushing their dreams, which is fun if you're an asshole!
It's one thing to exploit those hopes and fears a little bit, like if you take Bob's jacket and move it five hooks over and then he gets all mad because he can't find it. HAHAHA WHAT A LOSER. That's fine between friends on occasion. But if you're the kind of nutjob who's willing to sustain a lie over the course of HOURS just so you can watch a friend or co-worker tear their own hair out, you're probably getting suspended by the Dolphins. Only Justin Bieber still finds Punk'd to be entertaining. That shit has an age limit, and practical jokes have REALLY been beaten to death in the age of the Internet, where people post stupid hoaxes every five seconds. I don't need all this jokey joking in my life. I just want that picture of a squirrel fucking a monkey to be REAL.
I also hate the fear of escalation involved with this shit. I worked in an office a while back and my officemate and I had a couch. As a "joke," two co-workers stole that couch and put it in their office. So then we stole it back. Then they stole it back again and took a pencil too. By the third round of the prank cycle, I was like you know what? How about you stop stealing our goddamn couch? I couldn't even enjoy the couch when we had it because I feared walking in the next day to find it missing. THEY GOT IN MY HEAD. Getting in my head is a cock move! I'm too old to be sitting there trying to negotiate a fucking prank truce.
Taylor:
Bringing back the not-too-fresh anymore PAT fight: How about Quidditch style hoops? There could be just one, or up to 3, with the varying levels of difficulty of each hoop worth different amount of points (although I admit this one is probably too far fetched). A circular goal to kick into would not only force the kicker to contend with the height as well as heightening the other factors (wind) to near amazing levels.
I'd be fine with that, but I'm sure the competition committee would dismiss it as a "novelty," which is the word people use when something is just too fun for them to tolerate. DURRR THIS AIN'T NO SKEEBALL GAME THIS FOOTBAW DURRRR. Football is a sport that takes itself very seriously, so anything that feels sort of goofy or silly is not welcome, with the apparent exception of Frank Caliendo.