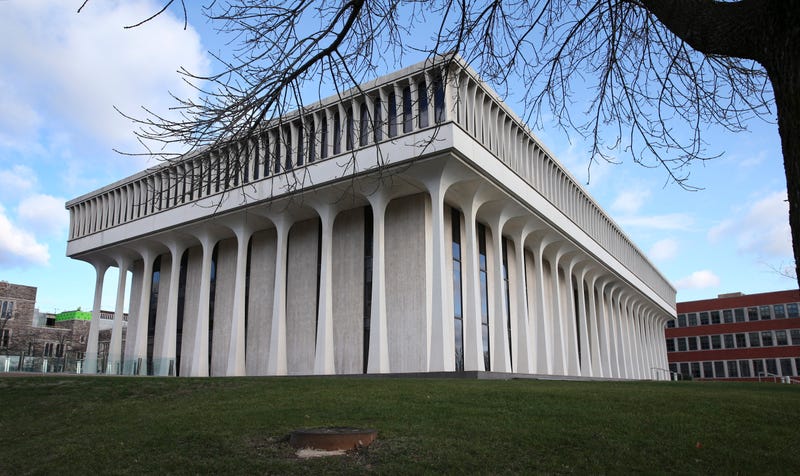 Two more universities have suspended men's teams after they found misogynistic messages being sent by the players. Princeton suspended its men's swimming and diving team late Thursday night after the team's online listserv, with racist and misogynistic comments, made its way in front of university administrators. Less than a day later, Washington University at St. Louis announced the suspension of its men's soccer team for a similar reason, but this time the comments were specifically about their female counterparts.
Princeton officials were first alerted to the existence of the thread earlier this week by an unnamed tipster, according to the school press release. During the investigation, the administration found the men's swimming and diving team's listserv contained posts from team members that it described as "vulgar and offensive, as well as misogynistic and racist in nature." The full Princeton press release, with statements from the school president and athletic director, can be read here. A final decision will be made on the team's season in the coming week.

In St. Louis, team coaches and university officials were alerted on Wednesday to the behavior by the WashU women's soccer team, the university said in a statement. The 2015 men's team, WashU said, maintained an "online document" that contained "degrading and sexually explicit comments" about the women's team members. In response, WashU said it had suspended the men's soccer team from all team activities until the full investigation is done.
A rash of suspensions and punishments have been handed down by private schools across the country over the last two months after finding misogynistic and racist comments being made by members of their men's teams. The decisions from Princeton and WashU came less than a week after Amherst College suspended its men's cross country for maintaining a email listserv with racist and misogynistic entries referring to the women's team members as "meat slabs" and "a walking STD."