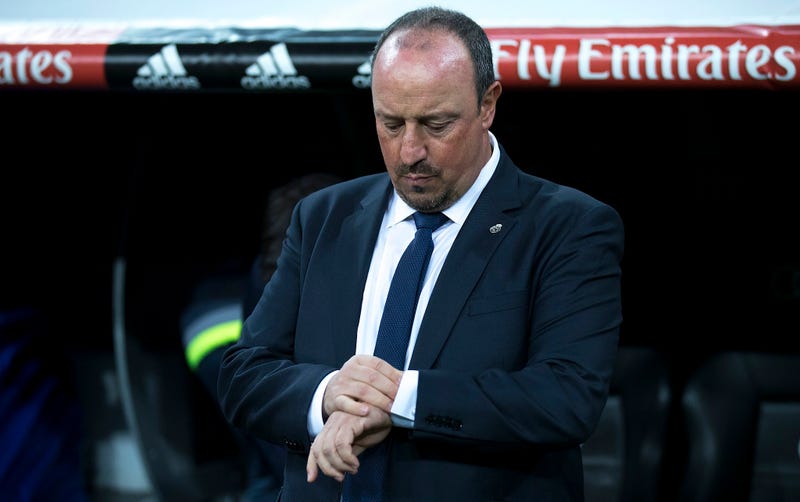 It's a pity that the wildly entertaining, back-and-forth, wide open 2-2 draw between Real Madrid and Valencia this weekend will be remembered more as Rafa Benítez's Waterloo than as the thrilling spectacle it was in its own right. Real dominated the match for large stretches and, with a couple favorable refereeing decisions, could've easily won. It was a good microcosm of why Benítez was fired today.
The Valencia match loomed large on the calendar for weeks leading up to it, as clearly the final banana peel Real might slip on that would cost Benítez his job. That's because Real under his leadership have regularly failed when facing the best teams in La Liga. As AS pointed out earlier today, the capitol club has only taken five points from a possible 18 against Spanish teams that qualified for either the Champions or Europa Leagues last season. That sorry record against good teams was the hint that, despite an otherwise perfectly respectable results (Real are only four points off the top spot in the league, after all), Benítez's managerial style was not working for a club that expects to beat anyone and everyone en route to multiple titles each season.
The match itself bore the marks of some of those concerns and frustrations about the manager's tactics. Real began the game with intensity and attacking fervor, probing deep into the Valencia penalty box at will. Their opening goal in the sixteenth minute was as pretty as it was deserved. For the majority of the first half, Valencia struggled to stay in the match as Real poured forward.