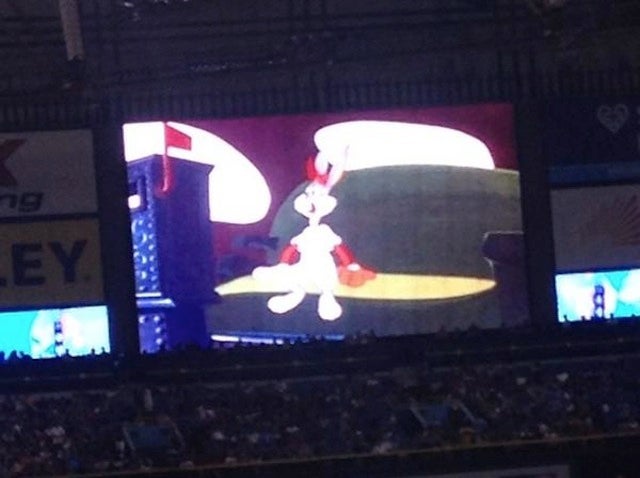 A lightning strike in the area zapped the power at Tropicana Field and caused a 19-minute delay in the third inning of Tampa Bay's game against the Angels. Hoping to keep their paying customers satisfied, the Rays showed a baseball-themed Looney Tunes episode during the stoppage in play.
Some lights out #powerprobs @espn #rays pic.twitter.com/yMyxGv9IQw

— Dylan Rossiter (@rossiter_dylan) August 3, 2014
Bugs Bunny could probably be a formidable hitter for the Rays with some guidance from Joe Maddon.
Photo: @frawls6