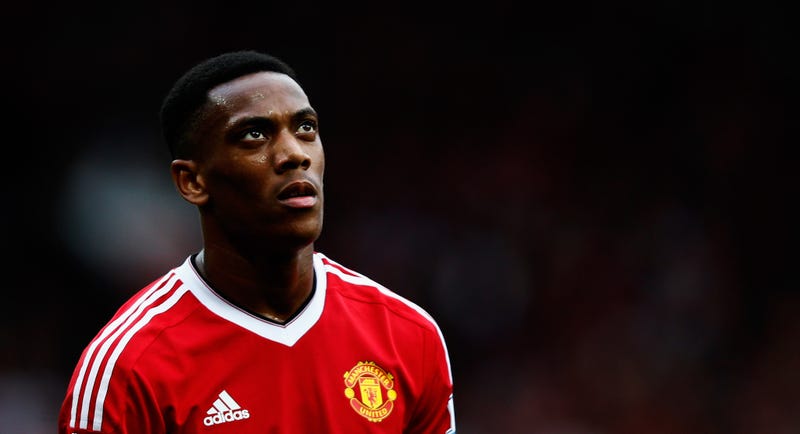 Manchester United paid Monaco €50 million ($54.5 million) in September for teenage striking sensation Anthony Martial, a fee that will almost assuredly rise to €70 million ($76.2 million) and could rise to €80 million ($87.1 million) in the next few years. This in the neighborhood of what was reported at the time, but now we know the exact figures, courtesy of the website Football Leaks.
Football Leaks, which was started in September, has gotten their hands on and published a truly astonishing number of confidential soccer contracts, mostly from teams in Portugal's Primeira Liga. In a December interview with the New York Times, one of the people behind Football Leaks said, "secrecy about contracts and secret clauses is killing this sport," and vowed to drag the sport's shady dealings into the light.
There is nothing particularly groundbreaking in the Martial transfer agreement—except for the fact that such a closely guarded document is now public—though it does confirm that United paid an absolutely bananas amount of money for a teenager.

The guaranteed part of the transfer fee, €50 million, is to be paid in two installments, €20 million when Martial was transferred and €30 million this July.
Where it gets interesting are the potential bonuses Manchester United has to pay Monaco if Martial achieves certain feats. They have to pay €10 million each if, while under contract, Martial:
Scores 25 goals for Manchester United
Makes 25 appearances for the French national team
Is nominated for the Ballon d'Or award
Martial triggering the first two bonus payments is almost a foregone conclusion, barring catastrophic injury. He has already been slotted into the starting lineup, and has scored eight goals in 26 appearances for United's anemic attack. He has also made three appearances for the French national team, and will likely have a large role to play at Euro 2016, especially with Karim Benzema's participation in doubt due to a sex tape scandal.