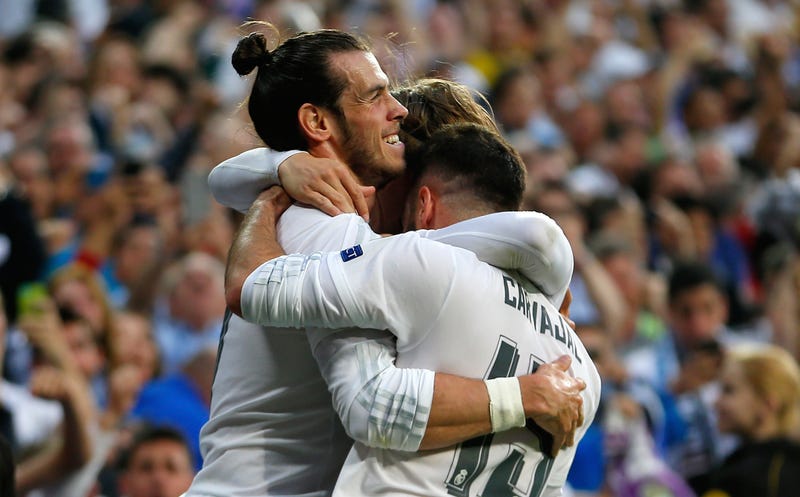 Part of what makes European soccer and the multiple trophies it awards each season so special is how close its mechanisms of rewarding champions come to achieving true meritocracy.
"Durr, wait, so Leicester won the title," your annoying co-worker (probably named Barry) will prattle on disingenuously, "by not even playing? Real winners can only be determined by the playoffs, man!"
League championships, though, as crowned by the season-long table, are singularly grueling marathons that rely on consistent demonstrations of talent and superiority to win, not on a string of fluke-prone, one-off series that, as America's playoffs outside of the NBA regularly show, are just as often won by decent teams on hot streaks as by truly great teams. And on top of those fair domestic leagues, there is always the Champions League trophy to hand out, which is determined by a playoff system that comes closer to the excitement and the base appeal of head-to-head title deciders that certain fans crave.
The Champions League is generally meritocratic, too, though. Because its entrants are so selectively picked, and because the two-game home-and-home knockout rounds tend to send on the better team, it's normally safe to say that the two teams that make the final have rightfully reached the pinnacle of the sport that season. That is decidedly not the case this year.
Yesterday, we watched Bayern Munich and Atlético Madrid, two of the three best teams in the world, battle it out in a sophisticated, beautiful, heart-racing display of skill and determination. Both of those teams had to hack through a hellacious path to make it to the semifinal, facing opponents that also harbored realistic dreams of winning the world's most prestigious trophy.