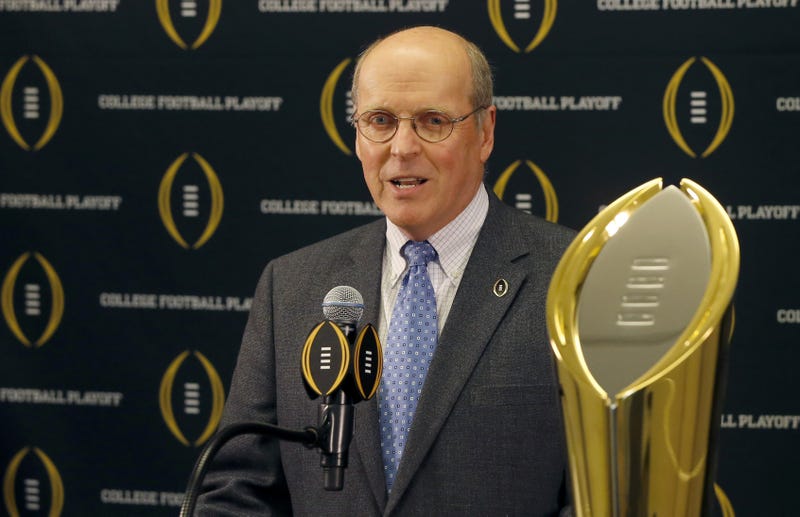 Those running the College Football Playoff wanted to institute a new sports tradition by scheduling the semifinal games on New Year's Eve. The tradition they inaugurated was slightly different: sports fans not watching the semifinal games because it's freaking New Year's Eve and who the hell wants to stay in and watch TV? The CFP might finally be acceding to reality.
For the first time, CFP executive director Bill Hancock allowed for the possibility that stubbornness and illogic are not virtues:
"We have time, but we will be thinking about whether New Year's Eve is the right way to go. What are the alternatives, which I don't want to get into. What might be best to give us the possibility of more fans being able to watch the games?"
After the terrible ratings for last year's semifinals, Hancock insisted "we don't make decisions based on television numbers." It's nice to see him reconsider, because even if you don't care about ratings, it's good to allow fans who would like to watch these games be able to.