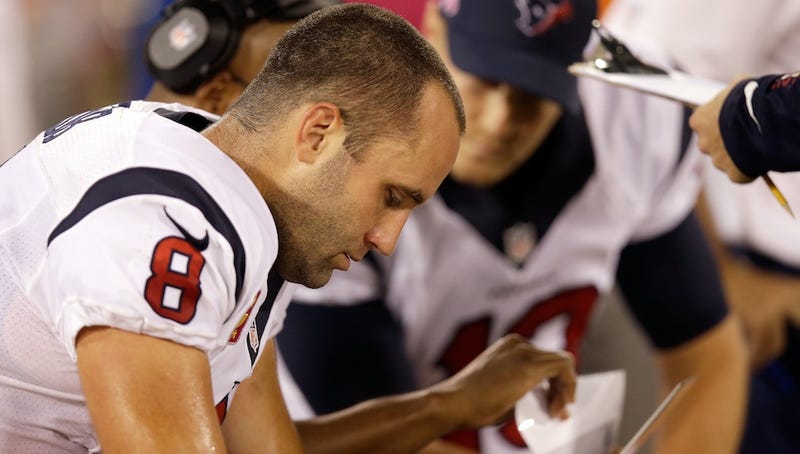 You're not a nutcase, so I probably don't need to tell you, but: Don't fucking do what these Texans fans reportedly did.
According to CBS Houston radio host Fred Davis, at least two angry fans showed up at Matt Schaub's home. One "told him off" for his poor play, and the other took photos of his family and posted them online. The fans left before police could arrive, and Schaub and the Texans contacted NFL security.
Some of the local backlash against Schaub, struggling with turnovers, has been amusing. The Schaub Burger, where you "pick six" toppings. The sad man who spent $200 on a jersey just to burn it. But there's a difference between good fun and, you know, showing up at a guy's damn house. It's just sports.