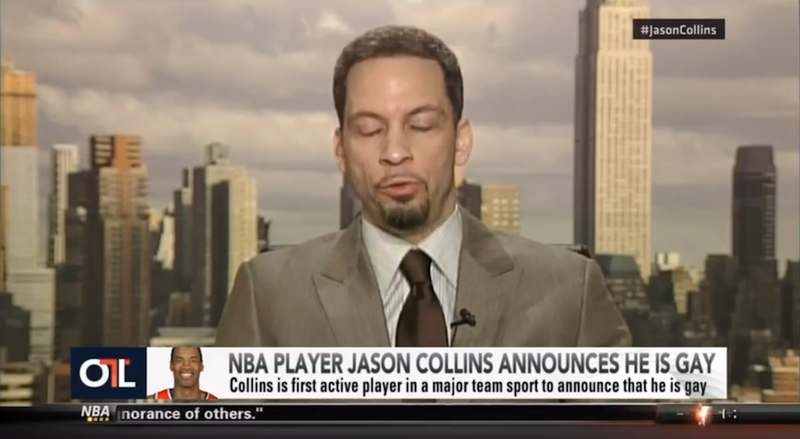 ESPN basketball analyst Chris Broussard is finalizing a deal to decamp for Fox Sports, according to Sporting News's Mike McCarthy, where he is likely to pair with former NBAer Jim Jackson on FS1. McCarthy previously reported that Broussard's ESPN contract was expiring in mid-September, and I have been told that he's currently without an ESPN contract.

Broussard will further help stock FS1's lineup with the most noxious of former ESPN employees, joining Skip Bayless, Colin Cowherd, and Jason Whitlock on Jamie Horowitz's suicide squad. In Broussard, FS1 is getting the worst scoops guy in the business—at this point he struggles to break routine NBA news without tripping over his own dick—who is a poor analyst. Given that Fox Sports doesn't have NBA rights, I can't possibly imagine how they will utilize him.
When Broussard has previously espoused opinion—which he will assuredly do more of at FS1—he's taken every opportunity to remind us what he thinks of The Gays, as well as bodies being "sexually involved" with people, and pre-marital sex.